Social media 101: why you should like, comment and share on Facebook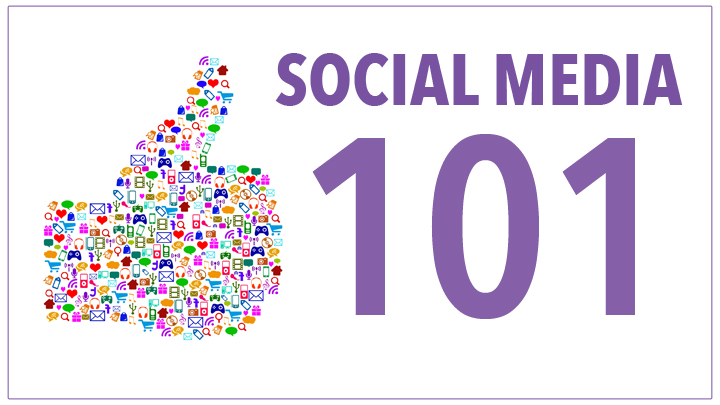 Our first lesson is about Facebook interaction. Why should you like, comment, and share content? Not only are these tools used to express that you like something or to share your opinion, but they are also essential to your Facebook page.
Facebook is a based on a pretty clever algorithm that you are likely unaware of. It works by tracking your interactions on your favourite sites. If you visit pages like Starts at 60 or your friend's walls more often, then this will trigger Facebook to remember that you prefer this page/person. However, what is even more important is that you actively like, comment and share content. By engaging with Facebook pages, such as on Starts at 60, Facebook will ensure that this site appears more often on your newsfeed. This will allow you to see and read more content from your favourite pages so you won't miss anything!
Comment
When you comment on an article or image on Starts at 60, everyone can see the comment. Starts at 60 is a public page; we want everyone to have the opportunity to engage and share their opinion in the comment section. Don't shy away from comments, we want to hear your opinion.
Share
Ad. Article continues below.
Sharing a post (article or picture) means that all of your friends will get the see it! It will pop up on their newsfeed and become a new post for them to link, comment and share too. Starts at 60 will continue to create helpful, engaging and entertaining content for you to share with you friends!
Like
If you're feeling a bit shy, you can still actively engage by clicking the 'like' button. This too will be used by Facebook to ensure more content you 'like' appears on your newsfeed for you to read.
If you're reading this article, you probably already 'like' Starts at 60 on Facebook but if you don't, simply click the "like" icon and you'll start to have our content appear on your newsfeed daily!
Ad. Article continues below.
You can also "Invite friends to like this page". Just click the icon on the side of the page and a pop-up box will appear for you to select any or all of your friends to also like the page.

Don't forget to leave your mark! Like, comment and share the Starts at 60 content and more of our articles will appear on your newsfeed for you to read daily. We aren't like other media avenues. On our site, your voice matters! People come to Starts at 60 for each other, for the conversations and for something special – they come for you! We want you all to be serial commenters!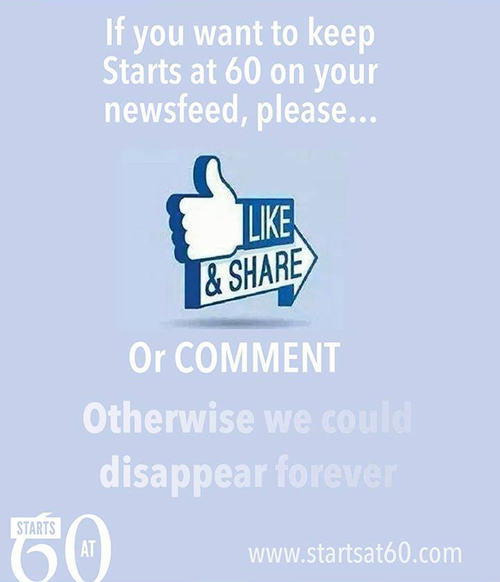 We are publishing a series of articles to teach you everything you need to know about social media. Soon you'll be a social media pro! Stay tuned for our next social media lesson. If you want to read our previous lessons just search Social Media 101 on the Starts at 60 website or Facebook page to find out more! 
Tell us, what would you like to know about social media? Share your questions and concerns and we'll teach you!