She may be 89 but that doesn't stop the Queen saddling up!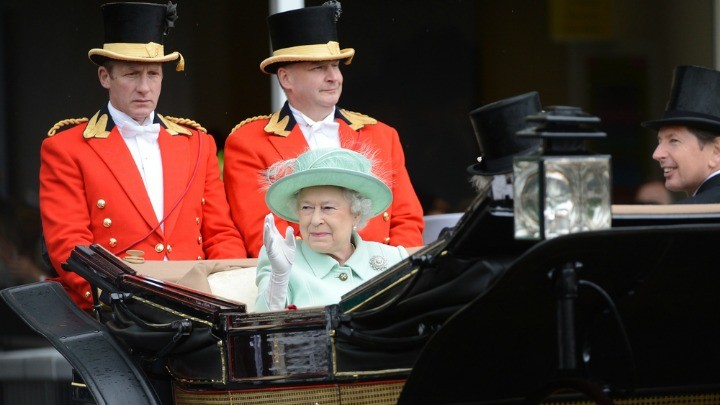 It's been 85 years since the Queen first hopped on a pony and, as these pictures show, she has no intention of stopping yet.
The Queen was as poised and in control as ever as she rode out with a groom yesterday, her strong will evident in the fact that she still refuses to wear a riding helmet.
Her Majesty once explained that she never wore a riding hat and never will. Her racing trainer Ian Balding said in an interview once quipped "you don't have to have your hair done like I do" when he asked why shunned the safety gear.
Instead, the Queen chose a silk scarf far less likely to crush her signature 'do.
The Queen dons jodhpurs for a hack on her beloved Fell pony through the autumn mist @MailOnline https://t.co/S3rBapwin9

— Rebecca English (@RE_DailyMail) November 2, 2015
Ad. Article continues below.
Still in the saddle at 89: The Queen relaxes with ride around sun soaked Windsor Castle https://t.co/7ayCwNSuhe pic.twitter.com/6Jn9qh0uxF

— Daily Express (@Daily_Express) October 31, 2015
After her first Shetland pony, Peggy, Her Majesty's horses included Betsy, a black farm-bred horse during the 1950s, and Surprise, a grey gelding whom the Queen raced at Ascot in 1961.
Ad. Article continues below.
Yesterday, she was riding her favourite pony Carltonlima Emma along the river bank in Windsor.
We wonder if she'll tune in for the results of the Melbourne Cup today, or even get up early to watch the race?
Are you surprised to see the Queen still riding her fell pony a year shy of turning 90? What's your passion?