Sharon Stone: I have brain damage, you'll just have to deal with it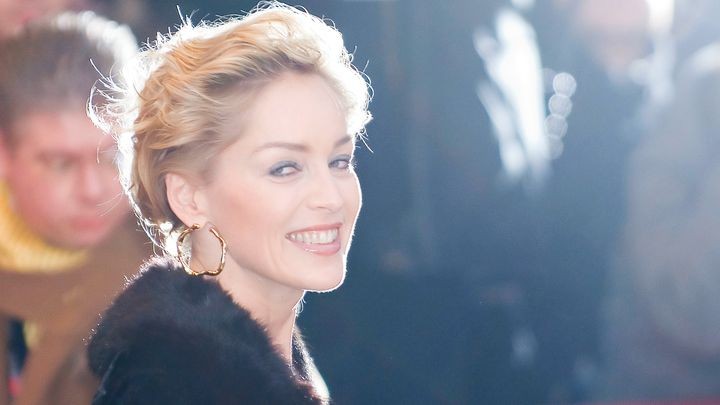 It's taken almost 15 years, but Sharon Stone has finally found the strength to talk about the stroke and brain haemorrhage that almost ended her career in 2001.
The 57-year-old star of Basic Instinct and Casino opened up to Harper's Bazaar magazine in which she poses naked this month, looking every bit the glamorous temptress of days gone by.
Sharon Stone goes completely nude and reveals ALL in BAZAAR's September issue: http://t.co/7hUgLXl2Q7 pic.twitter.com/n4HfzW6WnL

— Harper's Bazaar (@harpersbazaarus) August 14, 2015
In the interview, she recounts how she felt unwell for three days. She eventually went to the hospital and was told she had suffered from a stroke. Soon after, she lost consciousness.
Ad. Article continues below.
"When I came to, the doctor was leaning over me. I said, 'Am I dying?' And he said, 'You're bleeding into your brain,' " the actor recalls.
"I said, 'I should call my mom,' and he said, 'You're right. You could lose the ability to speak soon.'"
Ms Stone was diagnosed with a ruptured vertebral artery, which was repaired with 22 platinum coils.
She opens up about the long road to recovery, which included long-lasting effects like a stutter, blurry vision and loss of feeling in her leg.
"It took two years for my body just to absorb all the internal bleeding. It almost feels like my entire DNA changed. My brain isn't sitting where it used to, my body type changed, and even my food allergies are different."
Ad. Article continues below.
#SharonStone, 57, poses naked and talks stroke: "I have brain damage" http://t.co/is1EauE9lg pic.twitter.com/2z9cwp4i2l

— ET Canada (@ETCanada) August 14, 2015
Ms Stone says she has been changed forever by the incident, and it's not all bad.
"I became more emotionally intelligent. I chose to work very hard to open up other parts of my mind. Now I'm stronger. And I can be abrasively direct. That scares people, but I think that's not my problem. It's like, I have brain damage; you'll just have to deal with it."
The next few years were hard for Ms Stone, her marriage fell apart, she lost custody of her adopted son, and was humiliated during a guest appearance on Law & Order because she simply couldn't remember her lines.
Ad. Article continues below.
"I thought, 'You know what? I got thrown off the bullet train, and now I'm going to have to crawl up a hill of broken glass, get back on the train that's going a million miles an hour, and work my way from the cattle car up. That's just the way it is, so I'd better get humble and shut the f$&k up and do the job. Because if I can't do this job, I'm certainly not going to be able to do anything else.'"
Ms Stone is soon to appear in a new series, proving that she's conquering that hill of broken glass.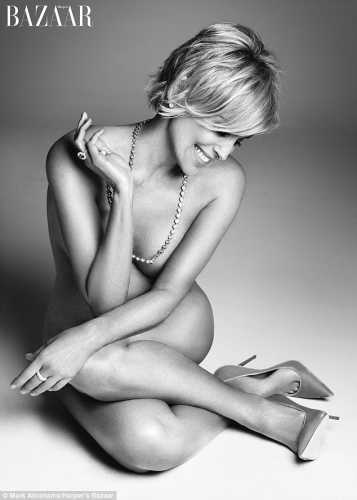 As you can see, Ms Stone is looking absolutely flawless in the shoot. But she's not afraid to tell people why: she is a long-term fan of fillers to maintain a youthful look. They also helped her rebuild her face following the stroke.
"It's so common now for people to use fillers, it's almost like a beauty treatment, says Ms Stone, who is a spokesperson for Restalyne. "It's like you have mascara and a filler. And it's a far better alternative than having your face cut apart and ending up looking like you got sucked into a wind tunnel."
Are you a fan of Sharon Stone? Did you know she'd been through such a rough patch? And are you happy to see her back on track?