Sharon Osbourne opens about heartbreaking incident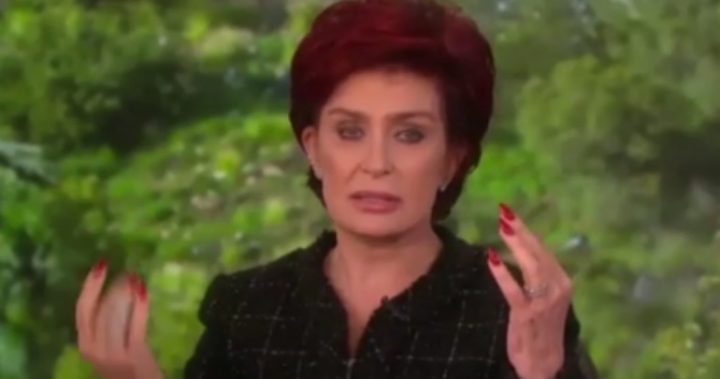 If you're a fan of Sharon Osbourne, then you know she's not afraid to share even the most intimate details of her life.
The wife of rocker Ozzy Osbourne has shared a heartbreaking story on her TV show, The Talk. 
While talking about a story about a mother who shielded her child from a dog attack, Sharon revealed that she was attacked by her parents dogs when she was 28.
Her emotional story took an even more heartbreaking turn when she revealed it caused her to have a miscarriage.
"The Doberman jumped up and head butted me… and got me down to the ground and they both attacked me. It was actually my mother that got them off me," she said.
Ad. Article continues below.
"I went to hospital and I didn't know but I was pregnant, and eventually lost the baby."
Sharon, who was in a relationship with Ozzy at the time, revealed just how terrifying the attack was. 
"It's the most frightening thing in the world and time goes in slow motion, and fear, I was so fearful, I could do nothing. You're like a rag doll – I was," she said.
Read more: Ozzy Osbourne surprise Sharon on TV show
Ad. Article continues below.
It's not the first time Sharon has opened about heartbreaking details of her past.
The 64-year-old opened up a few years ago about an abortion she had when she was 17, and revealed she had suffered three miscarriages.
The Daily Mail reports she described it as "the worst thing" she ever did.
"I went alone. I was terrified. It was full of other young girls, and we were all terrified and looking at each other and nobody was saying a bloody word," she said.
"I howled my way through it, and it was horrible. I would never recommend it to anyone because it comes back to haunt you.
"When I tried to have children, I lost three — I think it was because something had happened to my cervix during the abortion."
How sad is this?! Have you ever been attacked by a dog or had a miscarriage?