Shane Warne says he's angry about new Channel 7 drama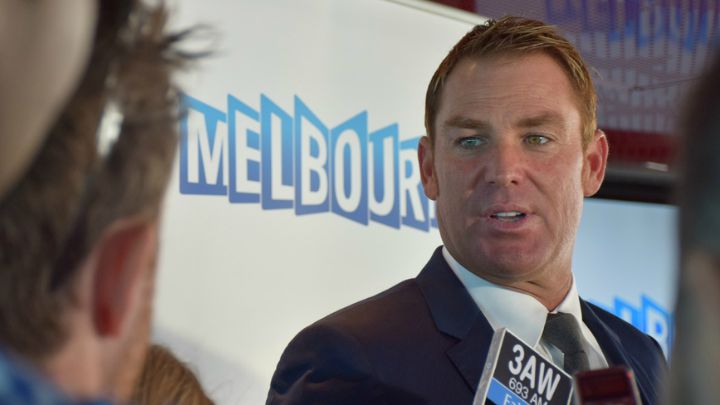 Ladies and gentlemen, get ready to get up close and personal to Warnie! Channel 7 has announced it is going ahead with plans to create a biographical telemovie about cricketing legend Shane Warne.
The biopic is set to air next year and will be based on Paul Barry's controversial biography, Spun Out, which covers much of Warnie's career and his sometimes controversial love life.
The book was slammed by Shane when it was released and also copped a lot of criticism from sports journalists who said it focused too much on his off-field scandals than his career.
Shane has previously said he doesn't support the movie or any of the books that have been written about him.
"I think that makes 13 unauthorised biographies, a stage show musical and now a telemovie – so I'm not sure there are too many other sportsmen that have had that," he told Triple M.
Ad. Article continues below.
"Put me on the record – It's got absolutely nothing to do with me. It goes up there with the musical and unauthorised biographies.
"I just don't know how people can write unauthorised biographies – I know there is defamation and all that sort of stuff – but how people can keep doing things without your permission? I'm not sure how that actually works."
Despite his protests, Seven has decided to go ahead and says it will be making a number of other biopics following the success of 'Molly' earlier this year.
It says telemovies about the lives of Olivia Newton-John and Paul Hogan are in the pipeline and will likely come out after Shane's show airs.
Will you tune in to watch the story of Warnie's life? Are you a fan of the cricketer?