Shane Warne is interested in dating an older woman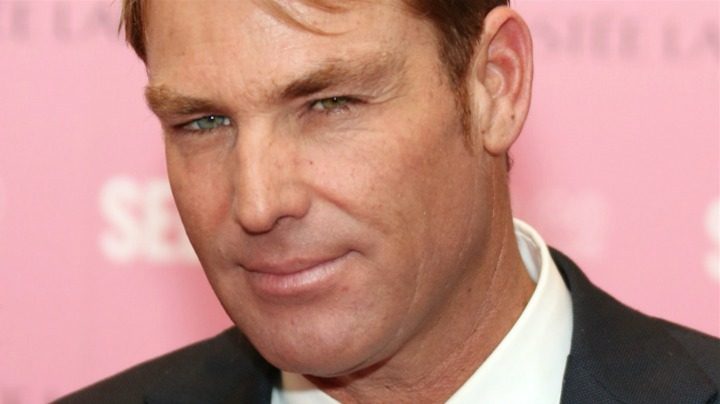 Look out, ladies. Shane Warne says age is just a number and he's open to finding love with a sexy senior. Ha!
Warnie was chatting to KIIS 1065's Kyle Sandilands and Jackie O when the topic of love arose.
Kyle said his mum thinks Warnie is pretty easy on the eye and has a crush on him.
"She loves you. She's like, 'Warnie's still got it'," Kyle said. "I'm like, 'Mum, that's creepy. I know the bloke.' It just creeps me out. Mum's been married three times. Would you ever date a 69-year-old?"
"As I said before, age is irrelevant as long as that connection and chemistry is there," Warne replied.
Ad. Article continues below.
Sandilands: "Mum's going to be hearing this, she's going to start getting excited."
Warne: "Well maybe we'll have to have a blind date with your mum. How would you feel if you had to call me Dad?"
Is there anything more horrifying than the thought of Warnie and Kyle forming a family?
The former cricketer went on to talk about his hunt for love, saying he has given up pursuing former 'Baywatch' star Carmen Electra, who he starred with on 'I'm a Celebrity Get Me Out of Here' and that she was missing out by not having him in her life.
"We did swap emails with managers and then it all went quiet," Warne said. "Then a mutual friend, an American lady, who was going away with Carmen for a weekend (said) apparently she's seeing someone. So it didn't eventuate (but) her loss. Her loss."
Her loss indeed…
Would you ever go on a date with Shane Warne? Would you date a younger person?