Sequel to 'Candy Crush' is here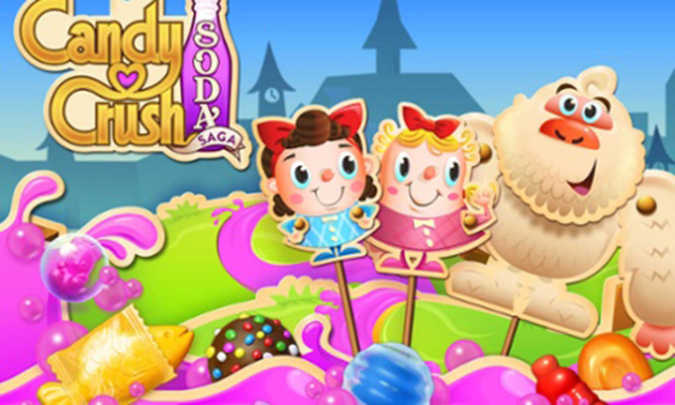 If you ever found yourself playing the World's most popular smartphone game, Candy Crush, late into the night with no ability to put it down, then you'll be thrilled with the announcement that the makers of the game have released a sequel yesterday on iOS and Android, called Candy Crush Soda Saga.  Not dissimilar to the original, the game is set in Candy Kingdom and the goal remains still to match three of more candies in horizontal or vertical rows.  The new game is still about swapping sweets to make matches, but now it enjoys the inclusion of "soda" bottles  that fill up the screen to complete each level.
The game features new levels, one of which features floating gummy bears, and another of which has players fill a board with bottle icons that match among many more.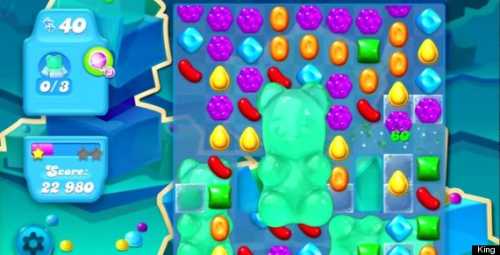 It is again free to download, charging for in-game items and is said to have better graphic design and a selection of new features.   In a sign of the significance of mobile gaming to the marketplace, the music score of the game was recorded at the Abbey Road Studio in London, by the London Symphony Orchestra.
The new game has been under beta testing for as long as a month but was only officially released yesterday.
Ad. Article continues below.
There are five new levels, including one in which you fill a board with soda by matching new bottle icons (hence: "soda saga") and another involving floating gummy bears.
King Digital Entertainment the developers of the game,  say that Candy Crush has around 348 million monthly users.
 Have you or will you be giving this one a go?  Have you ever become addicted to Candy Crush?