See The Voice's Jessie J perform at age 15 to win a pop competition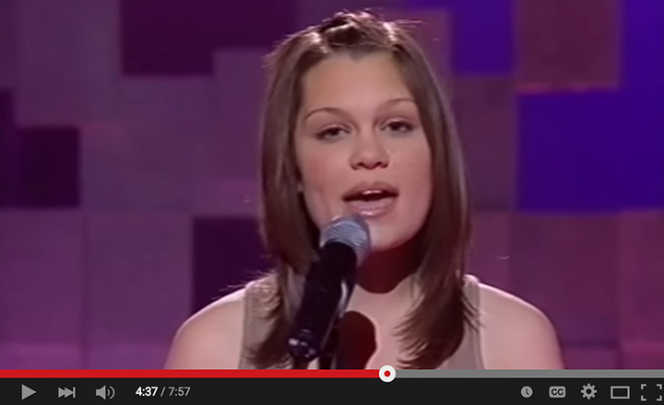 If you've been lining up for the recent auditions for 2015's The Voice, imported judge Jessie J might seem like an incredibly heavyweight outsider in the show which has become one of Australia's favourites.  Alongside our own now grown up teen star, Delta Goodrem, who we all know the stories of, she can seem a little bold and tough and to many of us, who don't know her back story, someone we don't want to let in.  But this video tells her story in a way the show has failed to.  At the junior age of 15, Jessica Cornish fought for her dream to maybe, if she was lucky, be heard on radio one day.
The star, who has achieved number ones in 19 countries in 2011 with her hit Price Tag has had a much longer and harder-won career than we might have expected.  Jessie J was signed to Gut Records back in 2006, after this show, recording an album for the label, but the company went bankrupt before any material was released.  She then found success as a songwriter, writing hits for Chris Brown and Miley Cyrus, including "Party in the U.S.A."
She has gone on to have an enormous amount of success over three studio albums, with hits like "Bang Bang" recorded with Ariana Grande and Nicki Minaj from her third album, which debuted on the US Billboard Hot 100 at number 6, making it the second highest new entry of 2014 on that chart. Her previous single "Domino", peaked at number 6.
Ad. Article continues below.
In the UK she has had three number ones and seven top 5 singles in the country.  And as of April 2012, Jessie J had sold over 11 million singles and 2.5 million albums worldwide.
In her time, Jessie J has become the first UK female solo artist to achieve six top-ten singles from a single studio album.  Her achievement has been compared with Lady Gaga, Katy Perry, and Michael Jackson. Not bad… Watch her in this video from her earliest successes in the public eye.