See the First Lady pop into the Palace in London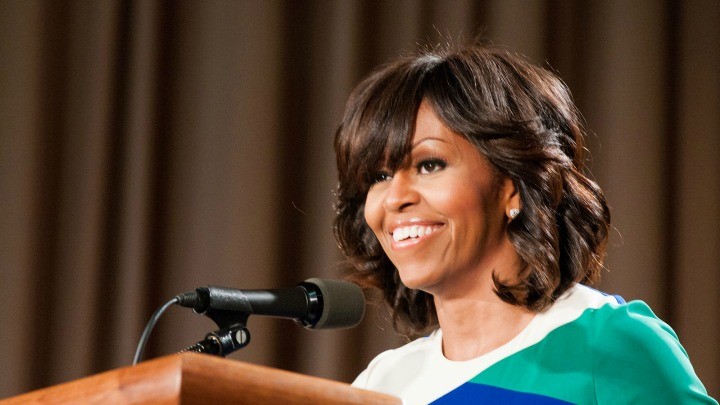 During her whirlwind two-day tour of London, Michelle Obama made time on her schedule to have tea with one special friend. The pair have met previously and are said to get on splendidly.
The last time Mrs Obama visited Kensington Palace is was with her husband, Obama. On this occasion, Mrs Obama was accompanied by her two beautiful daughters, Malia and Sasha, and her mother, Marian Robinson, as part of a global tour promoting Mrs Obamas Let Girls Learn Initiative.
The White House has released this sole picture of Mrs Obama taking tea with everyone's favourite Prince, Harry.
Ad. Article continues below.
Harry said he was 'very pleased' to host the First Lady and was "delighted" to meet her family, a palace spokesman said.
He said he was keen to catch up with them after the warm welcome he received at the White House during his trip to America two years ago when he was a surprise guest at Mrs Obama's Mother's Day tea for military mothers.
Mrs Obama and the Prince share a passion for supporting veterans and their families.
Mrs Obama is in the UK as part of her campaign to improve education for the world's poorest girls. She met with UK Prime Minister David Cameron and his wife Samantha at 10 Downing Street and visited a working-class school, Mulberry School for Girls in Tower Hamlets.
Ad. Article continues below.
Mrs Obama says education is an "urgent economic issue" and later unveiled a five-year program in the Democratic Republic of Congo to give 450,000 children the chance to get a primary school education.
Let Girls Learn will also help almost 1.4million girls and boys learn to read in conflicted areas.
Tell us, if you could meet any member of the Royal Family, who would it be?