See Sir David Attenborough's funniest narration yet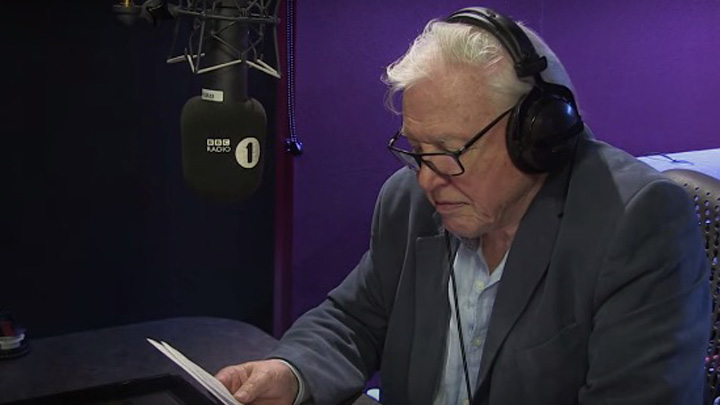 On a list of one to things we didn't expect this week, Sir David Attenborough has done an hilarious narration of the viral song 'Hello' by Adele for the BBC.
Asked to give his thoughts in his usual fascinating way on the BBC Radio 1 show, Sir David didn't hold back, launching into some hilarious quips such as:
"She like all pop stars, needs to hunt to survive'"
"But there's a problem: the signal is poor and she hasn't upgraded her handset since 1999! #flipphone"
"A landline, eeurrrgh!"
Ad. Article continues below.
"We are about to witness one of the great phenomena of the natural world [Adele]"
Watch his witty narration below and tell us, do you love Sir David?