See Richard Branson busting some Mowtown moves in the aisles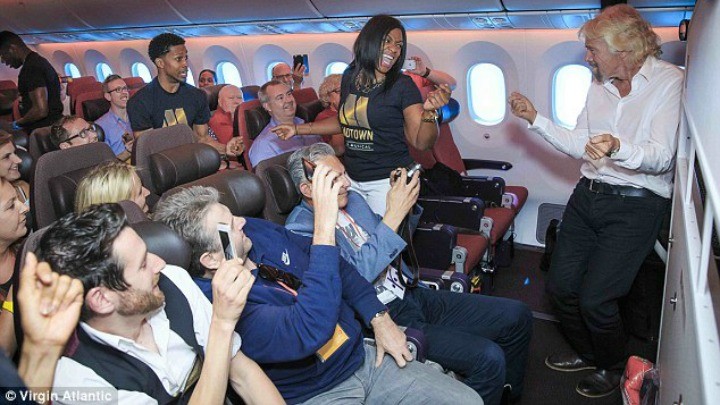 If you owned an airline and you knew there was going to be a publicity stunt involving a flashmob and Mowtown music, you'd want to be involved, right?
That's exactly what happened on a Virgin Atlantic flight from London to Detroit when Sir Richard Branson jumped up and grooved with the cast of the smash hit show, Motown the Musical.
Cabin crew, cast members and Sir Richard himself leapt to their feet and serenaded customers before takeoff, singing a medley of hits like Get Ready, a Supremes Medley, and Signed, Sealed, Delivered.
The Detroit flight was the ideal place for the promotion (so long as you don't have a pathological fear of singers on planes) because the American city is considered the home of Mowtown. The famous record label was created there in 1959 and launched the careers of artists like Stevie Wonder, Marvin Gaye, Diana Ross and the Supremes, Michael Jackson and the Jackson 5.
Mowtown the Musical premiered in New York in 2013 and will open in London early next year.
Ad. Article continues below.
Watch the video and tell us what you think about Richard Branson's moves!
Would you have got up to groove? Is Mowtown your thang?