See Meryl Streep getting a guitar lesson from Neil Young!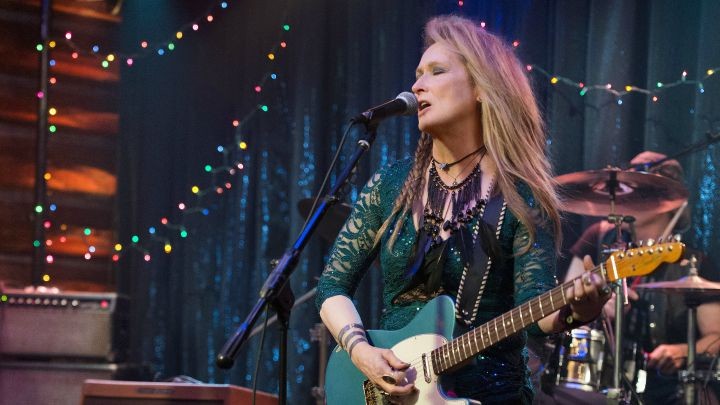 Ever impressive, Meryl Streep has been applauded for her guitar playing in her latest film, Ricki and the Flash – what's most impressive, of course, is the fact she couldn't actually play guitar before shooting the movie.
Vanity Fair reports that Ms Streep practised until her fingers bled, and her bar-room rendition of  American Girl, Drift Away, and Pink's Get the Party Started, are a credit to her hard work.
Something many have noticed is the authenticity of Streep's aged rocker, Ricki Rendazzo, in the film. So how did she nail that?
Well, as this video shows, it could be with the help of a few friends, including rock legend Neil Young. The 69-year-old gives 66-year-old Streep an impromptu tutorial on reverb, distortion, and all the other noisy things electric guitars can do.
You can see Ms Street noting the way Mr Young holds the guitar, the way it makes him move his body and the facial expressions he adopts in response to the chords.
Ad. Article continues below.
She takes a couple echoey strums off the guitar. "Oh man, that's fun," says the three-time Oscar winner.
"That's because I turned everything all the way up," Neil Young explains, "and that's what I want you to always do".
Are you excited about seeing Ricki and the Flash?