See Koko the gorilla fall in love with a litter of kittens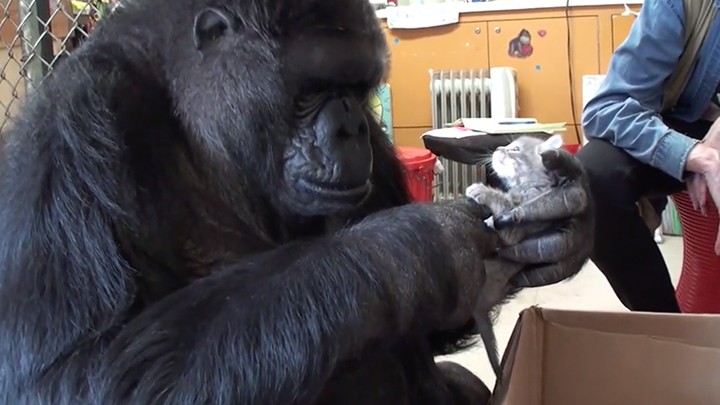 Need a little extra mood lift this Monday morning? This video is sure to put a smile on your face.
Koko the gorilla, who has been trained with remarkable sign language communication skills, is no stranger to the headlines. Last year she was reported to have openly mourned the death of her friend Robin Williams.
This time around, she has something far happier to celebrate: her own 44th birthday.
According to Penny Patterson of The Gorilla Foundation, who cares for Koko, the gorilla had made a special request for a gift:
"She started dropping hints by leaving books and magazines open to photos and drawings of kittens, alone and in family settings, for me to conveniently see.
Ad. Article continues below.
"Koko has been without a kitten for a few years now, and while she would probably prefer taking care of a baby gorilla with an extended family, I know she will be more than happy to 'mother' a kitten in the meantime — it's in her nature to nurture others!"
Take a look at the gorgeous video below, and tell us: have you ever seen something so heartwarming?