See Guy Sebastian's raw performance here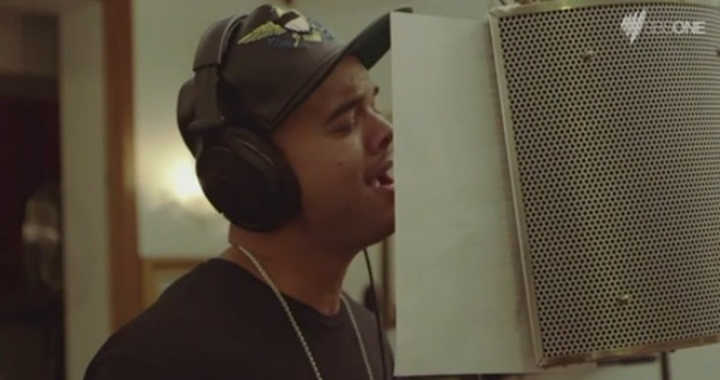 Guy Sebastian has just released this stunning video on his YouTube channel. It's Guy behind the piano in Vienna, rehearsing his EuroVision song Tonight Again with his back-up singers ahead of Sunday night's final.
Stripped back and raw, the clip demonstrates Guy's talent and, quite frankly, we are loving this version. Not only does he sound great, despite the cold he picked up surfing in the frigid northern hemisphere seas, it looks like he's really having fun and focusing on the music, rather than the glitz and glam of EuroVision.
It'll need more bells and whistles on the night, as EuroVision is famed for pyrotechnics, outrageous outfits, dance moves and big hair, which Guy is currently lacking. The 33-year-old singer is bucking tradition (as if being an Aussie on EuroVision wasn't enough) and says he has pared back his performance from an initial, elaborate dress rehearsal.
Guy has drawn the short straw by being balloted into the final on Sunday. He will compete against the 10 nations that make it from the second semi-final, which is taking place right now, plus the Big Five: France, Germany, Italy, Spain and the United Kingdom.
Speaking in an interview during the coverage of the song contest, Guy said, "I'm so excited, Australia just loves Eurovision, we've been watching it for more than 30 years".
Ad. Article continues below.
To catch Guy perform in the final, you can either tune in at 5am on Sunday morning, or catch the Prime Time screening at 7.30pm that night.
Watch Guy's wonderful performance below and keep him in your hearts over the weekend as he performs Tonight Again in Vienna.
Tell us: what words of encouragement do you have for Guy Sebastian?