See David Cassidy's incredibly weird TV interview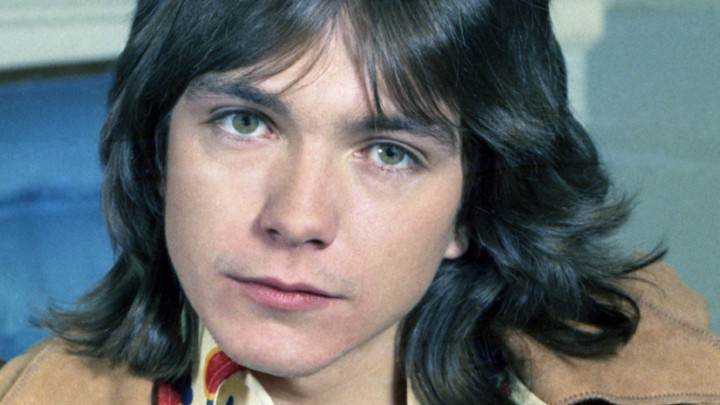 We all have bad days. We can all make fools of ourselves from time to time. But for those of us who grew up as 1970s teen idols, those bad days may be more embarrassingly jarring and public than usual.
David Cassidy – whose baby face once graced more than a few of our bedroom walls and notebooks – recently filed for bankruptcy, and is now auctioning off his US$1.8 million mansion. UK breakfast show This Morning called the former Partridge Family star up via video link to learn more.
What followed was a decidedly uncomfortable experience for interviewers and interviewee alike:
Having reflected on the good times – the highlights of Cassidy's career – hosts Eamonn Holmes and Ruth Langsford asked a very loaded question: "How are you these days? How are things?"
Ad. Article continues below.
He didn't give the reply they were expecting. "Absolutely wonderful, thank you".
"Ha ha ha, but how are they really?" replied Holmes.
"Actually, there's someone in our country whose name is… uh, Trump. And he's declared bankruptcy four times. I just did it to reorganise because I'm in the middle of a divorce, but my life is pretty fantastic, thank you very much".
While Cassidy was initially very calm and candid, the hosts pressed him further, asking him about debts.
"Are you here to rubbish me?" asked Cassidy, who brushed aside the very idea of being in debt. "No, when you declare bankruptcy in this country, it's something you do to reorganise".
From there, the interview devolved into a comedy of errors, made all the more awkward by international time delays, miscommunication and apparent technical difficulties, prompting comments such as "wait wait wait wait wait, don't interrupt me".
However, he ended reassuring fans he was in a good place. "I'm still writing, I'm still playing, and I'm doing concerts over here in the US, and it's fantastic for me".
Ad. Article continues below.
The former TV staff among us can vouch just how difficult it can be to hold a discussion under these circumstances; when the voice in your ear is echoing or delayed, simply forming a basic sentence can be a challenge. But at least one of the hosts was somewhat less forgiving.
After the video ended, Holmes suggested the star was going through "more than a divorce… he's been arrested three times for driving under the influence".
According to the Daily Mail, Holmes later drank down a full glass of red wine on the air, telling his wife and co-host: "I don't drink. Today I'm going to make an exception. David Cassidy, here's to you!"
He even took to Twitter afterwards to poke further fun, naming Cassidy the "worst interviewee" he'd ever spoken to.
Are you a David Cassidy fan? Who (if anybody) came out on top of this weird and uncomfortable exchange? Is it difficult to see a former teen idol going through such a challenging transitional period today?