Secret teaser hints at Crocodile Dundee return with Hemsworth and Jackman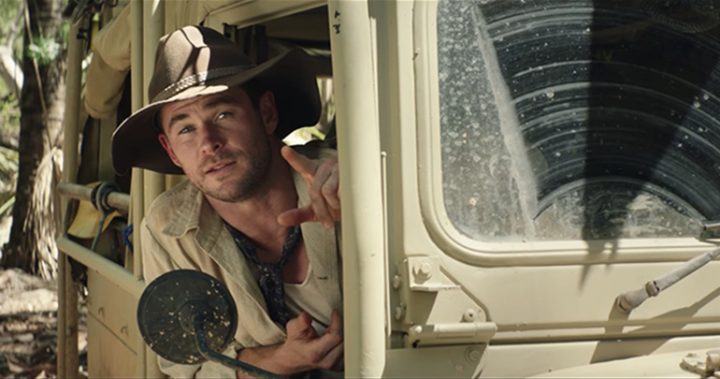 Tourism Australia got everyone royally, landing this teaser series into social media purporting it toe be the movie  launch of the new version of Crocodile Dundee.  Really, it's a terrifically crafted and hysterically funny ad campaign for Australia.  
 A star-studded series of teasers promoting what purports to be a new release of Crocodile Dundee movies has been dropped.  It appears timed to appear as advertising in the US Superbowl on Monday 5th February 2018. The hysterical clips have modernised the iconic film that featured Paul Hogan and turned him into a globally recognised Aussie icon. 
Tourism Australia this week admitted to being behind the series which is said to be a fictional remake of the movie.  The clips, set up as fake trailers are up to 4 minutes long, feature Danny McBride, Chris Hemsworth, Margot Robbie, Hugh Jackman, and other Australian stars.
"Crocodile Dundee is back," the promotional blurb on the site explains. "Well, actually, he's missing in the Outback. And the only person who might be able to find him is the loudmouthed American son so no one knew he had. Introducing Danny McBride as Brian Dundee. The son of a legend is forced to channel his Aussie roots as he teams up with a local expert, Wally Jr, played by Chris Hemsworth. Together, they'll embark on the ultimate adventure in the land down under. It's time to live up to the family name."
There is four clips, featured below.  
Ad. Article continues below.
Want to see this movie made?  We sure do.