School girl's amazing version of Leonard Cohen's Hallelujah resurfaces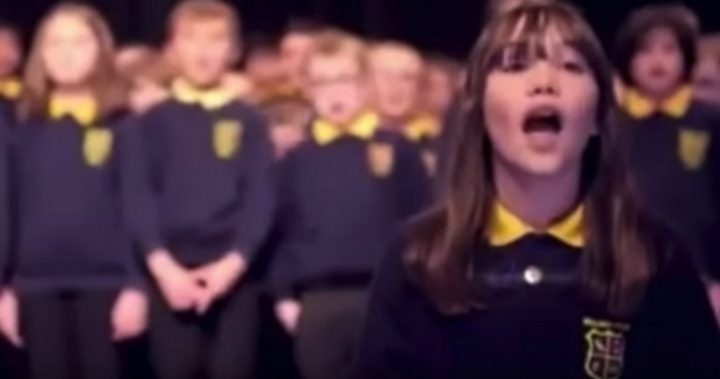 Starts at 60 is revisiting some of its most popular stories of the past few years, for readers who may've missed them, and so those who've read them can enjoy them again. This story is one of them. Let us know what you think in the comments below!
You may remember the incredible voice of a young girl from 2016, as she recreated a hit song in perfect tune – and now it's resurfaced on social media ahead of Christmas.
Kaylee Rodgers, aged 10 at the time, sang a version of Leonard Cohen's 'Hallelujah' last year – and it sparked a social media frenzy.
Kaylee has autism and ADHD and attends Killard House Special School in Northern Ireland.
It was recorded as part of the school's Christmas show and only made it online because Kaylee was too ill to perform live as the lead singer at a church carol service. The video was since viewed hundreds of thousands of times.
Ad. Article continues below.
"It was really amazing how many views I got," she told iTv at the time. "I just loved doing it."
Her beautiful singing caused a social media frenzy at the time, with many people praising her for her talent.
Shawn Lemmon said on Facebook: "Michael and Belen Martin. Your precious daughter does not have a disability she has a special disability. I wish the world could see that."

Kaylee's talent was discovered when she was singing a song from Frozen to herself in the classroom, reports News.com.au.
Ad. Article continues below.
"For a child who came in P4 and would rarely talk, wouldn't really read out in class, to stand and perform in front of an audience is amazing," Colin Millar, principal of Killard House, said.
"It takes a lot of effort on Kaylee's part."
Watch Kaylee in action!
Did you enjoy this performance?