Say hello to Sir Andy Murray!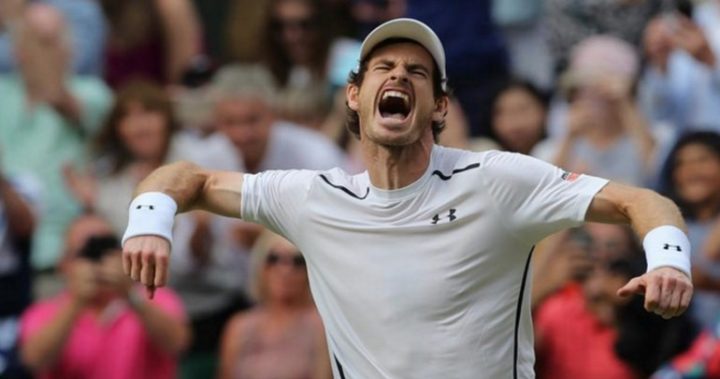 Here's some fantastic news to start off the New Year in positivity – Scottish tennis player and world number one Andy Murray has been awarded a knighthood, which will make him Sir Andy Murray.
Murray, 29, has been awarded for his services to tennis and charity as part of the 2017 New Year's Honours, awarded by the Queen for services in different fields.
2016 was a great year for Murray where he claimed the world number one ranking for the first time in November after beating Novak Djokovic in the ATP Tour Final and won Wimbledon for the second time in the summer. But his passion does not only lie in tennis, the youngest knight of modern times in Britain also supports many charities including Sports Relief, the Make-A-Wish Foundation, and Unicef UK. Earlier this year Murray even raised £305,000 (AUD$522,877) for Unicef and Glasgow charity Young People's Futures in a charity match.
Ad. Article continues below.
Although Murray was already an Order of the British EmpireOBE, and was an obvious choice for a knighthood after cementing his status as an all-time sporting great, he never saw the knighthood coming.
Asked about the possibility of a knighthood last month, he told The Telegraph, "I don't know, I feel too young for something like that. I am still young and there are still a lot of things that can go wrong, I could still mess up and make mistakes." But when he received notification of the knighthood he did not hesitate to accept, as it is "a great honour that he was never going to turn down".
Ad. Article continues below.
2016 was the year in which Murray became a father, won his second Wimbledon title and a second Olympic gold medal. 
He is now the first tennis player to be knighted and the youngest.
Ad. Article continues below.
Overall an astonishing 1,197 people are honoured by the Queen for services to the arts, charity, business and more. See the full list here.
Well done, Andy! We are so proud of you. Do you have a message for Andy?