Russell Morris gets best revenge on 'ageist' music industry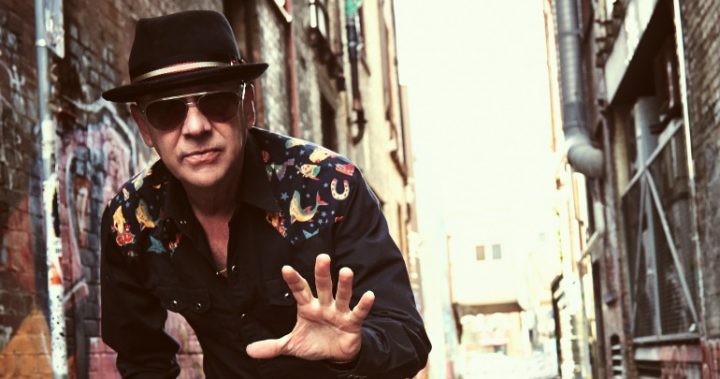 His first hits might have been in the late '60s and early '70s but Russell Morris is not ready to retire any time soon. In fact, it was the thought of retirement that inspired the 68-year-old singer-songwriter to go back to his first love, Blues and Roots, that resulted in his best selling albums ever.
For his massive early hits like 'The Real Thing', 'Sweet, Sweet Love' and 'Wings of an Eagle', Morris was called up to be inducted into the Aria Hall of Fame in 2008. During the speeches and accolades Morris said, when he was given the gold Aria he felt it was like he was retiring, like they were calling him up before his peers to give him a gold watch to tell him to 'bugger off and retire'. "I know it wasn't that, but that's how it felt," Russell Morris said. "Like you have done your bit, now step aside, move over.. and I thought damn this." Then he decided to do what he wanted to do and go back to the style of music he played before he ever got famous. "It turned out to be even bigger than all the '60s and '70s stuff."
Speaking to Starts at 60, Morris recalled his music journey starting at the 'chaotic' early years of his first success with 'The Real Thing' reaching number 1 on the Australian charts. "It went from the sublime to the ridiculous. It came so ridiculous coming home and having 12 kids sitting in your fence, inside my mother and grandmother were feeding another ten cake and tea… It was really hard to bear actually, for a while." He found solace in riding Moto X, which got him away from the pressures of fame, but he now blames for causing his 'bad knees'. 
Ad. Article continues below.
He has Molly Meldrum to thank for that early success, turning a song written by Johnny Young and making it a massive hit.  'Without Molly Meldrum the song would never have been anything like it turned out to be. Molly Meldrum was a total architect of the whole thing. Creatively, he took the song that Johnny wrote and pulled it inside out and made it a completely different animal. He really turned it into a really fantastic thing."
It was a very different era in music. "You could go to a radio station in those days, with your new record, and go in and talk to the program manager, and he's listen to it and go 'gee I really like that, let's play it'. That does not happen any more. You can't even get in past security." Morris thanked a number of big name radio DJ's of the day too, such as Stan Rofe, Ray Bean and Ward "Pally' Austin, who were generous with their time.
While Morris will always be grateful for the huge success of The Real Thing he admits it was a double edged sword. "People don't think you can do anything else. The Real Thing was so big and so revolutionary at the time it became something, and it was very hard for me, after that initial success to repeat anything, because people said 'Is it as good as The Real Thing?' I felt like there was a standard that was really hard to really reproduce." That's why he consciously went away from that sound, to make something different.
Ad. Article continues below.
He was happy for The Real Thing though, because it was like a lighthouse. "Because every now and then when I was lost at sea as a career you would always be able to swim to that and hang on to that, to work and do shows." While swimming in that sea in 2012 he decided not to return to that lighthouse this time… instead he decided to 'head towards an island'. That island, you could say, was Australia, a constant theme in the resulting album Sharkmouth winning Morris an Aria for Best Blues and Roots album. It was one of the best selling Australian albums of 2013. "I just wanted to do something in the blues, I went back to what I loved."
Before that his previous five albums had 'sunk without a trace' but Sharkmouth and follow up albums Van Diemen's Land and Red Dirt – Red Heart, have been his biggest sellers. The success of the albums he said, was his love for it, 70 percent luck. The luck, he said, was inspiration that came from a coloured supplement in a newspaper that had conman Thomas 'SharkJaws' Archer on the front. Archer now appears on the cover of Sharkmouth. The original photo transfixed Morris. 'This is sensational; what a photograph," Russell recalled thinking. So he read all about Archer, and took the supplement back home with him to Melbourne. "It spoke to me… write a song about me, tell people I walked this earth. Once I wrote the song it was almost like he reached out and said 'this is my gift to you'." After that the Blues and Roots album he had been trying to write, following the likes of John Lee Hooker and Muddy Waters, instead took on a distinctly Australian flavour. "I realised Blues and Roots would work with Australian stories, and that's where I went and that was the luck." It was also a way he was able to combine his two loves; music and history. After he had written a few songs for the album Morris said it felt that everything was right. "It just turned my whole career around."
Ad. Article continues below.
Aside from those 'bad knees', Morris said he is in good heath, but admits you never know what is going to happen.  "All of a sudden friends ring up and say 'guess who died'." His only regrets in life are in his personal life, including two failed marriages. "They're the things I regret the most."
Morris still enjoys performing, even those early career songs he has played more times than he could count."Its like being a professional dancer. You go to a place and you pick a new partner. You are dancing the same dance but you are with a new partner so it feels different. Each time it is like I am doing a dance with a different partner."
Morris will be performing during the Blues on Broadbeach Music Festival, a free music event being held on the Gold Coast from May 18 to 21. Other performers include Bonnie Tyler, Ian Moss, Slim Jim Phantom Trio and many more.  Tickets to Morris' show at The Star Gold Coast are free but tickets are still required. For full terms and conditions visit www.thestargoldcoast.com.au.  Morris will also be joining band America on most of their Australia tour during July and August this year.
Are you a fan of Russell Morris' older music or his newer albums?