ROK's Flicks: The ups and downs of Brian Wilson's life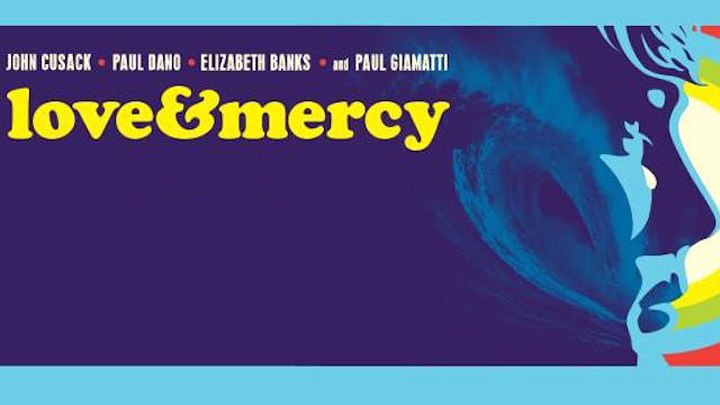 I liked this film. It's about the many ups and downs in the life of Brian Wilson, lead singer of The Beach Boys.
The interesting style of the opening credits gives us a kaleidoscope of their many huge hits – you hum (quietly) along to "Barbara Ann", "Fun, Fun, Fun" and of course my favourite, "Help Me Rhonda"
The original Beach Boys consisted of 3 brothers, a cousin and a family friend. They were initially managed by Brian's father. Brian was tormented with guilt at having dismissed his abusive father as their manager. As the older Wilson, he tells us that his father used to hit him in the head so hard that he was deaf in his right ear. His "ear" for music is all the more interesting because of it.
After the early years of huge success, Brian (Paul Dano) started to have panic attacks and didn't want to continue touring. He was very happy for the band to tour but he wanted to stay home, write and compose.
The film shows us his gradual mental decline, but doesn't explain why his wife, family or support musicians didn't notice this or act on it. Was it that they all were very happy not to "rock the boat'? It was an era of excesses in drugs, lifestyle, money – why would anyone want that to finish?
Ad. Article continues below.
He became a recluse and submerged himself away in the recording studio. He was blown away by The Beatles' Rubber Soul and bored with the Beach Boys' predictable music. He wanted to compose and record "the greatest album ever made" and may have pulled this off with Pet Sounds. The album reaped enormous worldwide acclaim by critics and musicians alike, and is regarded now as one of the most significant recordings in the history of popular music.
Move on 20 or so years to the 1980s and Brian (John Cusack) is out with his psychiatrist Dr Eugene Landy (Paul Giamatti) buying a Cadillac. He falls in love on the spot with car saleswoman Melinda Ledbetter (Elizabeth Banks). She takes a liking to him too, not knowing who he is, and agrees to go out on a date.
It becomes apparent to her that his every waking moment and financial affairs are controlled by Dr Landy. Melinda fights to free the fragile unstable Wilson from his involvement with the abusive and manipulative psychiatrist.
The film is often difficult to watch and the theme of mental illness is not comfortable. The "back and forth in time" format was annoying to me but the friend I saw this with thought it was central to the story. I found that just as I was beginning to get into the "younger" Brian the film would switch to the "older" Brian's life. Maybe this was intended to create a schizophrenic experience for the viewer.
Love & Mercy takes its title from the opening track from Wilson's 1988 solo album. I read recently Brian Wilson had little involvement in the film's development had said, "The film wasn't far from the truth".
ROK'S RATING.. 4 glasses of bubbly