ROK's Flicks: The story of a woman's fight to have her final wishes granted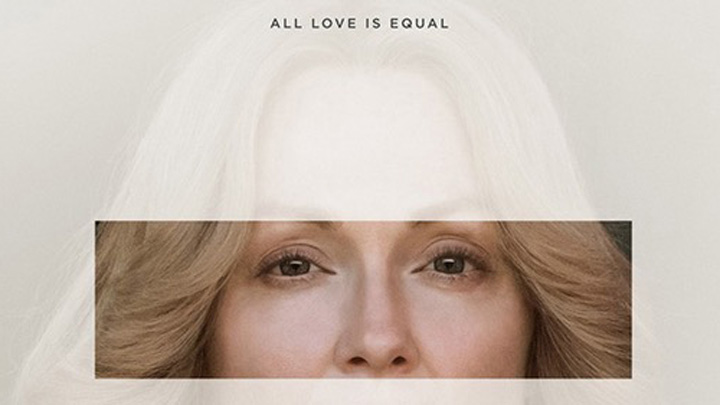 Freeheld follows a previous award winning documentary about 49 year old American policewoman Laurel Hester's (Julianne Moore – "Still Alice", "Crazy, Stupid Love") fight in 2005 to have her police pension transferred to her partner after becoming aware of her terminal cancer.
Laurel's dream is to become the first female lieutenant in Ocean County, New Jersey. The film opens with her on the job, in the middle of a drug bust which puts her and wisecracking partner, Dane Wells (Michael Shannon – "Boardwalk Empire") on the path to solving a double homicide; establishing early that Laurel is good at what she does.
Laurel, who has spent 23 years on the force and most of her life in the closet, meets Stacie Andree (Ellen Page – "Juno" & "Inception") a much younger woman and a "gun" motor mechanic, at a volley ball game. They have an easygoing but not electric romance. As Laurel says, it's very difficult for a woman to climb the ladder in the police force let alone a gay woman, insisting their relationship must remain private.
They buy and renovate a home together, register as domestic partners (same-sex marriage wasn't legal in 2005) and they get a dog.
Laurel comes out to her police partner Dane after he turns up at her house with a house-warming rhododendron. Initially he is angry that she hadn't trusted him enough to tell him of her sexuality but he becomes an admirable ally, much to the distaste and deriding from the other "oh-so-heterosexual" cops.
Ad. Article continues below.
When Laurel is diagnosed with terminal cancer, she naturally wants to pass her pension benefits to Stacie so she can financially afford to continue purchasing their home, but the Orange County Board of Chosen Freeholders (we know them as Local Government Councillors) laws don't recognise same-sex unions and her wishes are denied.
Dane attempts to rally support via the Police Association but then in breezes Steven Goldstein (Steve Carell – "Get Smart" & "The 40 Year Old Virgin") a flamboyant activist who sees Laurel's plight as an opportunity to further the broader gay-marriage cause. In my view, his portrayal is too over-the-top and stereotypical.
The Freeholder Board members are depicted as a boys' club, with new member Bryan Kelder (Josh Charles – TV series "The Good Wife") as its only glimmer of conscience. These publicly elected officials remain largely unmoved by the increasingly emotional support and press encouragement urging them to reconsider their position.
Laurel is becoming progressively unwell and her health and the medical treatments are well depicted and emotional – even to the extent of Stacie shaving off Laurel's hair. Their plight gathers momentum and support from unexpected place.
ROKS RATINGS: 3.5 glasses bubbly……….. But take tissues!