ROK's Flicks: Miss You Already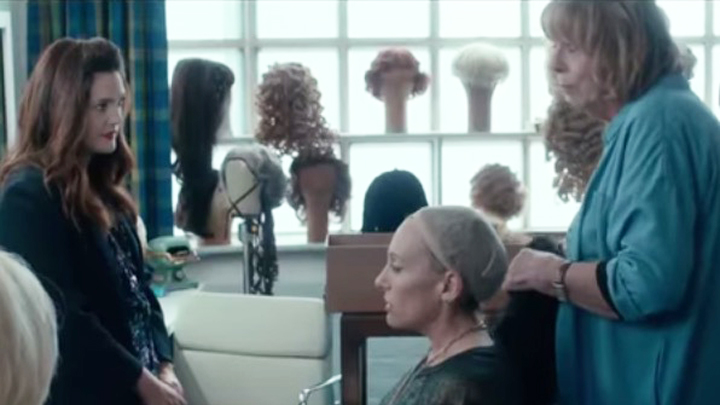 Best friends since primary school, and both now 30-something, Milly (Toni Collette) and Jess (Drew Barrymore) test their long relationship when (only 10 minutes into the film, so not giving anything away) Milly is diagnosed with breast cancer.
Jess has been trying to get pregnant for years too; there's a lot for them and their partners to cope with. Milly's bad news hits us so soon into the movie that we don't get to explore the depth nor any experiences of their long friendship.
Milly lives the wealthy, successful, glamorous life complete with fancy high-flying career, gorgeous London loft, sexy wardrobe, two beautiful kids and a doting rock-star husband – who could want more? The bohemian Jess lives with oil-rigger husband on a Thames houseboat. She's quite frumpy, dresses like a hippy and obsessively monitors her fertility calendar.
Jess is the dedicated bestie who, infuriatingly at times, consistently puts her best friend's needs above her own. Her eventual pregnancy news is overshadowed by Milly's emotional turmoil and surgery and by not wanting to admit that her life has hit a high point just as Milly's world and family are falling apart.
The eventual surgery and chemo scenes are touching and realistic, we really feel for Milly, whose successful life has come crashing down. The post-surgical scars (both physical and mental) are depicted sincerely and at times with humor. I imagine a lot of women will relate to this. There is a fantastic scene where Milly's mother (Jacqueline Bissett) takes her to be fitted for a wig.
Ad. Article continues below.
Post surgery, Milly has an affair – I have no idea why she would want to throw more issues into her life! But by now Jess is very pregnant and doesn't want any more dramas from her bestie to affect this pregnancy. So they have a forced separation for a while.
One drunken night Milly phones Jess, they have a screaming cat-fight, make up, and live out their life-long dream to re-enact "Wuthering Heights" by taking a long taxi ride from London to the Yorkshire moors, along the way screaming out R.E.M.'s "Losing My Religion"
This drama/comedy/chick flick – at times funny, at times dark and emotional – offers a rocky ride as we watch the women struggle through their ups and downs.
However engaging they are acting in other films, neither Collette nor Barrymore are at their best here. I found the script trite at times, under developed and simplistic. Surely if two women have been this close for years, their conversations would be more "deep and meaningful"? Like Milly saying, "I really want there to be a heaven, is that pathetic?" Hmm…YES!
The two leads often look ill at ease with each other, more like two people who only just met on set rather than the best of friends.
Ad. Article continues below.
Anticipate excessively sad (and often predictable) moments. Think Bette Midler's (Beaches) "Wind beneath my wings". Bring tissues!
ROK'S RATING: 3 glasses of bubbly.