ROK's Flicks: Behind the Candelabra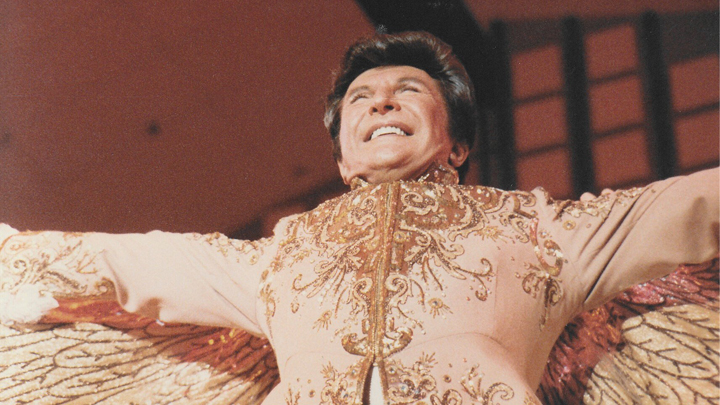 My mother was a pianist, and growing up in the 50s I knew much of Liberace's music either via our LP records or Mum's sheet music. But, we were never told of his "lifestyle" – it just wasn't discussed, and, hey, who would have believed it anyway – it was just a stage show! Liberace went to extraordinary lengths to keep his homosexuality a secret.
The movie is a delight – both tragic and funny. There's not too many belly laughs, but one occasion is when Liberace has had recent face lift surgery (another one) and he can't close his eyes to sleep, because of the tautness of his skin – he looks like a snoring corpse.
It's 1977 in Las Vegas, when Liberace (Michael Douglas) meets Scott Thorson (Matt Damon) a shy, country boy and employs him as his live-in companion. Swanning about in feather boas, diamanté-dripping G-strings, bouffant hair, they were fun, but slightly pathetic at times.
Liberace eventually moulds Scott with multiple plastic surgeries (Rob Lowe is outstanding as the cosmetic surgeon) and diet pills to be the perfect younger duplicate of himself. Liberace falls in love with Scott.
Eventually Scott becomes addicted to the pills and graduates to cocaine and Liberace moves on to Scott's replacement – a younger, more sexually active partner. Scott's life spirals downward & eventually he moves out and attempts to sue Liberace for his share of the wealth.
Ad. Article continues below.
The film is based on Scott Thorson's tell-all book, from the lavish lifestyles, through to Liberace's HIV status. Sometimes it was like watching Phyllis Diller on uppers, or a car crash waiting to happen. Their highs and lows went from hilarious to miserable, and at times I felt I was a voyeur, it wasn't always comfortable to watch, but never uneasy.
There's a fabulous appearance of Debbie Reynolds as Liberace's mother, truly theatrical. The music isn't such a great part of the film, it's more about his private life and maybe that's the meaning of the title – what goes on Behind the Candelabra.
My rating: 3 glasses of bubbly and a little sip out of a 4th … with a bowl of nuts
Have you seen Behind the Candelabra? What did you think of it? Tell us below.