Robbie Williams bares it all live on stage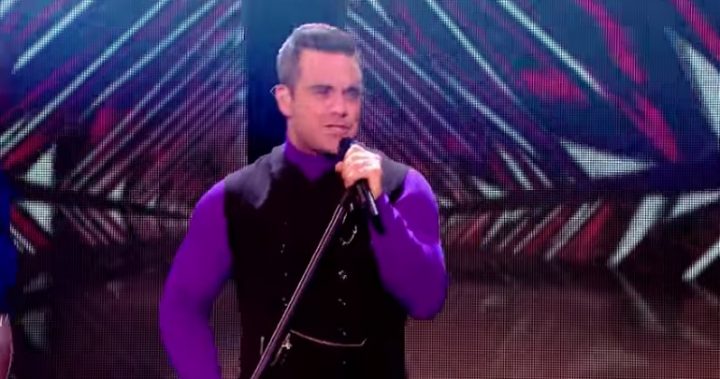 Robbie Williams is known for his amazing live performances and after a few years away from the spotlight he's back and apparently making up for lost time.
The singer performed at the Apple Music Festival over the weekend and treated the crowd to a strip show!
One of Robbie's biggest hits was his 2000 hit 'Rock DJ' and for the film clip the jokester stripped down to his underwear to reveal black undies with a tiger's face on them.
Well it turns out he still has them! Robbie wowed the crowd with his energetic performance before undoing his pants and showing off the very same pair of undies – let's hope he washed them first.
Ad. Article continues below.
Many of you might remember Robbie's beloved album, 'Swing When You're Winning' – a collection of classic tunes that saw him duet with the likes of Nicole Kidman and cover songs by Frank Sinatra and Nat King Cole.
His new album is set to be released soon and if his latest performance is anything to go by, it's going to be a lively one!

As Robbie stripped down to his undies on stage this weekend the crowd was seen going wild, cheering and screaming.
Never failing to disappoint he got up close and personal with those in the front row and kept everyone laughing and dancing the whole time.
Are you a fan of Robbie Williams? Would you like to see him in concert?