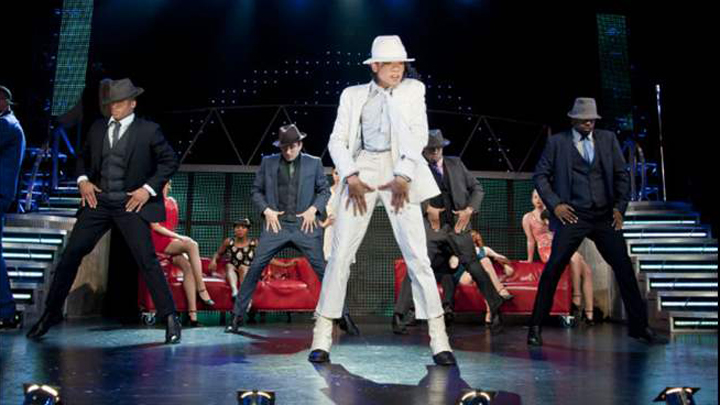 I was given the opportunity to see Thriller Live at Brisbane's QPAC Theatre on Thursday 15th January and I was delighted to see an energetic, rapturous performance.
As the lights dimmed and the stage filled with smoke, you could tell something amazing was going to happen. Michael Jackson was one of the music greats and left an empty hole in modern music after his untimely death in 2009.
I could be forgiven for thinking Thriller Live was going to be a musical based on MJ's life – it wasn't – but that didn't take away from the performance in the long run. At times it felt as if Michael was performing for you and the show was what his real stage production would be like if he did one last tour.
The cast of Thriller Live tore through dozens of Michael's greatest hits, starting in The Jackson 5 era with hits such as "Don't Blame It On the Sunshine", "I Want You Back" and "ABC", before a soaring solo by Australia's own Prinnie Stevens. Intermission was called after "Can You Feel It" and once we were back, the hits kept coming.
The choreography was fantastic and energetic with the dancers appearing elated to be dancing along to Michael Jackson's biggest songs.
Ad. Article continues below.
In the second half of the show, MJ's most famous tunes were bunched together into genre and sound, without looking or sounding cheesy. The male dancers, in particular, were phenomenal, especially when they did the forward lean and Moonwalk.
So, the best parts? The dancing, the energy and the singing on all fronts. The worst? The Michael impersonator couldn't sing and would only mime during his small parts, the MCs weren't necessary, and there could have been more of a storyline. But overall, it was an enjoyable performance and I would recommend it to anyone who wanted a fun night out.
Thriller Live dates
QPAC, Brisbane
14 – 25 January 2015
Ad. Article continues below.
Melbourne Arts Centre, Melbourne
28 January – 8 February 2015
The Civic, Auckland
12 – 22 February 2015
Lyric Theatre, Sydney
26 February – 15 March 2015
Find out more and purchase tickets here
Would you go alone to Michael Jackson's Thriller? What is your favourite MJ song? Tell us below.