A tale of dignity and desperation in Vichy France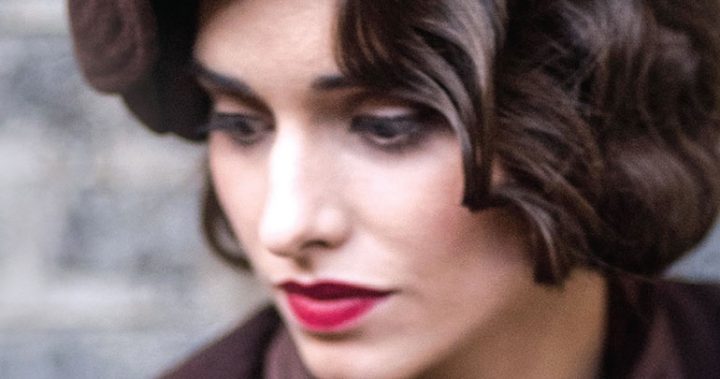 It is important that the preface of No Place to Lay One's Head be read first. This clarifies that it is Francoise Frenkel's story of her survival of World War II as written in 1943 – 1944 on the shores of Lake Lucerne. It was first published in France in 2015. The version reviewed here is translated by Stephanie Smee, with a Preface by Patrick Modiano and Dossier compiled by Frẻdẻric Maria.
As such I had to remind myself that she was writing a record for, I believe, no particular audience and certainly not with the idea of writing a 'best seller'. I was disappointed that I did not become really involved in her story until over 1/3 of the way through. To me, she is completely focused on narrating, in a factual way her places of abode and movement within and outside of France, especially Germany and Poland. She is, by no means, a lady with 'no place to lay her head'.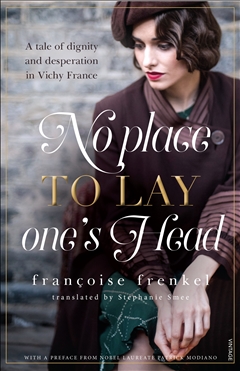 It is also regrettable to me, the reader that at no time is there any mention of her husband. Did she give him any thought? Was she lonely without him? Was he irrelevant in her life? Books certainly had great relevance in her early story. Somehow, in her early account, she never gets to anything really personal although her family is her continual concern. At this stage, so many questions are left unanswered.
Francoise appreciates that luck is so often with her. The number of close friends that are willing to help her is testament to a highly regarded person as she moves from Paris to Berlin, Paris, Avignon, Vichy, Nice, 'somewhere in the mountains', Nice, Grenoble, Annecy, Saint Julien and Annecy.
Ad. Article continues below.
It was as I read her chapter on, "Somewhere in the Mountains" that the title of the book became unquestionably appropriate. I became completely engrossed and caught in her personal story and detail of endurance, despondency, determination, courage in the face of adversity, hunger and suffering. In amongst this is her appreciation of the beauty of France, her amazement of the patriotism and willingness of so many French citizens to risk their own lives, especially near the border into Switzerland. Finally is her disbelief that she literally falls into safety.
The stories of escape in war torn Europe are not unfamiliar to so many of us, especially older, readers. However, there are not so many accounts written at the very time of escape or immediately after, especially by anyone Jewish. This is the element that sets this book apart and that makes it such a gem. I will always wonder if any other members of the family survived. The Dossier (at the back of the book), adds to the impact and authenticity.
A fascinating read that should appeal to anyone interested in history and humanity. I would recommend No Place to Lay One's Head to all older teenagers and all adults. It could be new knowledge, learning and immense appreciation curve to the former and a reminder of the cruelties humans can inflict and also endure for the latter.
No Place to Lay One's Head by Francoise Frenkel (translated by Stephanie Smee), is available from Dymocks. Click here to learn more.