Remembering James Dean on the anniversary of his death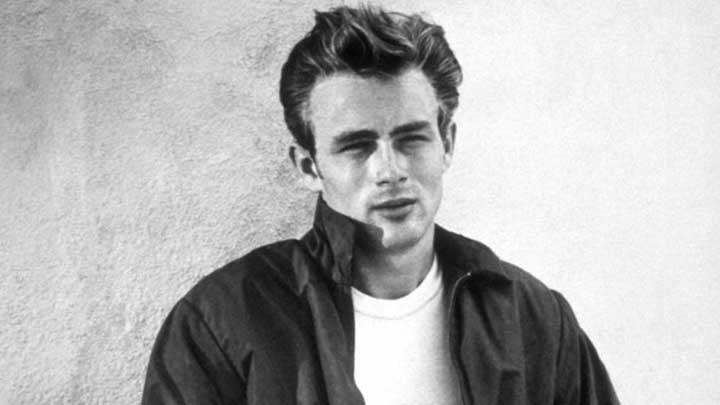 Today marks the 59th anniversary of the death of 50s movie star James Dean. He died at 24 after his Porsche 550 Spyder crashed on a Californian highway on the way to a car race and it was a massive blow for Hollywood. He would be 83 if he was alive today.
Ad. Article continues below.
He was born February 8, 1931, in Marion, Indiana, and later studied drama at the University of California, Los Angeles, before moving to New York City to pursue his acting career. His first major role in 1955's East of Eden made him a household name – he beat out Paul Newman for the part. After his death, he was nominated for an Oscar for the role, making it the first posthumous nomination. In the same year he starred in Rebel Without a Cause as rebellious Jim Stark, alongside Natalie Wood and Sal Mineo. His final film was released after his death – Giant – and again he was nominated for a posthumous Academy Award.
James Dean was in the height of his career when he passed away and had a promising life ahead of him that was tragically cut short. We were quite young when he died but his most famous film Rebel Without a Cause is still a classic that many still consider one of the cinematic greats. Dean became a household name and was known for his good looks and cool attitude; many still idolise his image today and visit his grave in Indiana.
Something interesting about James Dean is that his car appears to have continued to be involved in tragic road accidents long after his death, leading some to believe it was cursed.
In the years after the accident, the Spyder convertible rolled off the back of a tow truck and crushed the legs of a mechanic nearby. A used-car dealer decider to sell its parts and the cursed continued: every car that received a part from James' convertible were later involved in deadly crashes. Someone stole the remains from one of these accidents and no one has seen it since… spooky!
Let's have a look back at James Dean's best role in this clip and tell us, what do you remember about this iconic young man?