Relive some childhood fun with a special trip to Melbourne Zoo
Sponsored Content
Lifestyle
10 months ago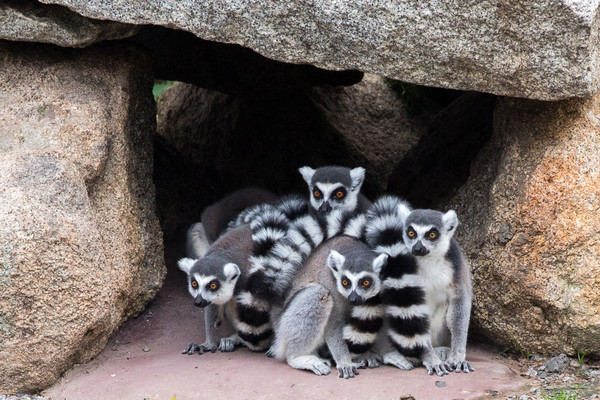 Going to the zoo is an ageless experience.
It doesn't matter how old you are, or how many times you have been before, there is something about exploring an oasis filled with animals that brings such pleasure.
Not only is a zoo trip a chance to see wildlife that you may never see elsewhere, it's got surprising health benefits too. Some studies show a visit to the zoo to experience the harmony of nature can reduce stress and lower blood pressure. That's not to mention the decent amount of exercise you get as you wander around the exhibits.
For those reasons, Melbourne Zoo has been delighting generations of visitors since it opened in 1862. That's 155 years of close encounters with an outstanding number of the animal wonders of this world.
If it has been a while since you've ventured to the zoo, there's now a great reason to change that. During Seniors Week, which runs from October 9 – 13, Melbourne Zoo has lots of extra activities planned.
Join the one-hour guided tours held daily from 11am, or enjoy the keeper presentations with the lions and lemurs.
If that's not enough to keep you entertained, there's also the fun of a 1970s-inspired band called Hippie Power that will be performing at the zoo throughout the week.
Melbourne Zoo is offering two-for-one entry for Seniors Card holders during Seniors Week, and if you become a Zoos Victoria member you'll get an extra three months of entry for free.
The zoo is also offering 10 per cent off all full-priced purchases from its shops, so there's no reason not to buy some fun souvenirs for the grandkids.
There's also a special competition being run, where visitors during the week can enter to win a close-up encounter with one of Melbourne Zoo's popular animals, simply by completing an entry form while you're there.
Zoos Victoria is committed to fighting wildlife extinction, so it's good to know that the money you spend at the zoo goes directly towards its work on saving animals.
Zoos Victoria, which aims to be the world's leading zoo-based conservation organisation, is funding the fight to prevent the extinction of 21 species of vertebrates in south-eastern Australia, as well as being involved in international programs such as the Philippines Crocodile Recovery, the Tree Kangaroo Conservation Program in Papua New Guinea, and the Rhino Fund Uganda.
Melbourne Zoo offers the opportunity to see so many animals from the wilds of Africa, including lions and zebra, plus the adorable Asian elephants and otter, and many from closer to home, such as the platypus and wombat.
If you are keen to get up close with some of the animals, why not experience some of the animal encounters – from meerkats and lemurs, to squirrel monkeys and kangaroos.
There are also bugs, birds, and reptiles on display, and beautiful gardens to explore. And don't forget to stop by at the Butterfly House, which is a magical experience on its own.
Seniors Week at Melbourne Zoo is part of the broader Victorian Seniors Festival in October, and is supported by State Trustees and Apia.
Do you have any childhood memories of going to the zoo? Would you like to visit one again?