Really exciting news for Ab Fab fans!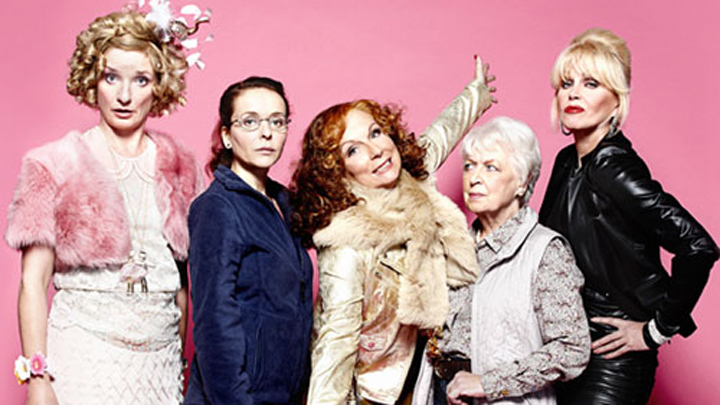 Absolutely Fabulous is a show we've all watched and loved for over 20 years. When it first appeared on screens in 1992 we loved the Jennifer Saunders and Dawn French driven comedy and laughed along with every episode. We loved it when it reappeared in 2012 for the 20th anniversary special but now our favourite funny ladies have some even better news… An Ab Fab movie might be just around the corner!
Vanity Fair
 have reported that the star and writer, Jennifer Saunders has completed the first draft of a script, named 
Edina And Patsy
, after the hard-partying fashion publicists she and Joanna Lumley portray.
"I'm feeling euphoric," Saunders said. "My proper New Year's resolution is to do the film, otherwise it'll be a pointless year of procrastination." While we're normally fans of pointless procrastination, in this case, we say get to it.
Ad. Article continues below.
Pedestrian report that Saunders has said she wants everyone who ever made a cameo on the show to return for the movie including supermodels Kate Moss and Naomi Campbell and also has hopes for Angelina Jolie to make an appearance!
So stay tuned Ab Fab lovers, you could be laughing your heads off in cinemas before too long!