Rare candid photos of Helen Mirren with no makeup – having a LOT of fun!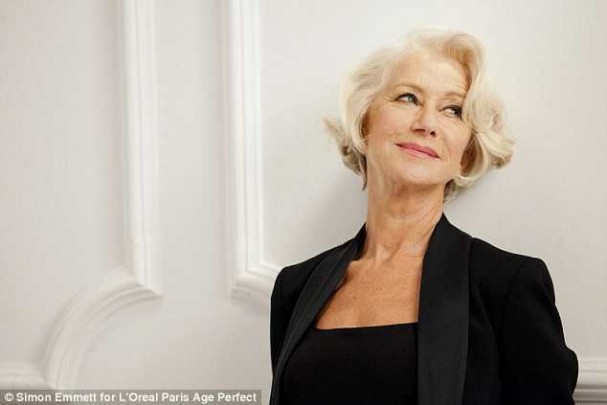 We're so used seeing Helen Mirren glamorous, dolled-up and ladylike. But last night, we got to see a whole new side of the distinguished actor – in more ways than one!
Popping backstage to meet the cast of the play Hand of God, Mirren was sighted not only without makeup, but getting along very well with a demonic sock puppet!
See the spectacular photos below, and tell us: does she look better without makeup? And what do you think about her new, more playful side?
Ad. Article continues below.