Queen Elizabeth gets back to work in stunning winter outfit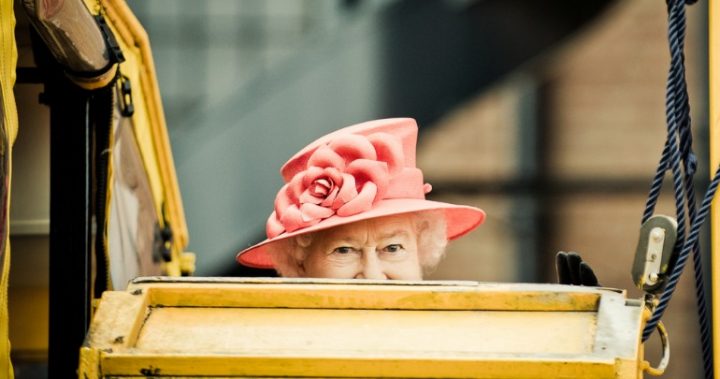 The Queen has stepped out in Ireland for a very special occasion to unveil a stunning portrait of herself commissioned to mark the work of a charity promoting reconciliation in Northern Ireland.
The portrait was painted by internationally acclaimed artist Colin Davidson who said his time spent with Queen Elizabeth was something he'd never forget.
"She commented on the scale and most sitters comment on the scale, she had no idea I was going to make her so big. I told her that's the size I usually paint and I couldn't possibly paint her any smaller.
Ad. Article continues below.
"I feel relief and a great deal of privilege I have to say as well. I realise the gravity of the event, I realise the symbolism of the event as well from an Anglo-Irish point of view, more than anything else. And what I hope is my painting in some way acknowledges the actions she has taken to advance healing in the Anglo-Irish relationship."
The Queen wore a beautiful pink skirt and matching jacket for the day in a lovely thick wool to keep her warm in the cool Irish climate.
She paired the outfit with one of her favourite black purses and patent leather shoes.
Her visit was particularly important given the historical tensions between England and Northern Ireland. She has been working hard over the past few years to repair the relationship, making a number of important stop-overs to building her friendship with leaders and politicians.
Are you a fan of Queen Elizabeth? What do you think of her snappy style?