Priscilla: "This is the album he always would have wanted to do"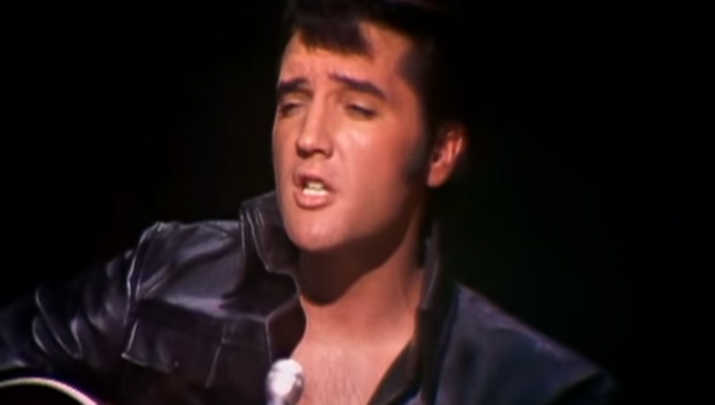 Almost 40 years after his death, one of Elvis Presley's dreams is finally coming true. The King of Rock'n'roll has a new album coming out that combines his voice with classical music, and his wife says it's something he would always have wanted.
If I Can Dream: Elvis Presley With the Royal Philharmonic Orchestra, will be released in October, and blends original recordings of the King singing some of  his least rock'n'roll favourites with new arrangements by the orchestra.
And the result is neither cheesy nor odd. Rolling Stone magazine saying, "The album pairs one of the most recognisable voices of the past half-century with classical arrangements that don't so much overtake the original versions that fans hold near and dear, as sweeten them."
Elvis's former wife, Priscilla Presley, says his label would never have allowed him to sing with an orchestra, but that he would have loved having more a more instrumental sound in his songs.
"This is the album I think he always would have wanted to do," Priscilla told Rolling Stone. "The label would have never allowed him to have an orchestra. And if it was up to [manager] Colonel Parker, he would have had Elvis just singing — no background, no nothing. I think we have given him the freedom here to experiment with all the orchestras he would have loved in the pieces."
Ad. Article continues below.
Priscilla says Elvis was a huge fan of classical music. "When he'd see a band on television, he'd get up and imitate the maestro and get serious," she says, adding that he admired opera singers like Mario Lanza and Caruso. "He loved their drama, their voices, their power. When you hear It's Now or Never that's Mario Lanza.
This new album isn't an "Elvis's Greatest Hits set to classical music", although there are some classics like Love Me Tender and Burning Love. Instead, Priscilla reached for tunes that weren't obvious choices, such as Steamroller Blues, Anything That's Part of You, plus And the Grass Won't Pay No Mind, written by Neil Diamond.
There are also songs that were special to the couple, such as the gospel song, How Great Thou Art, which Elvis would sing to warm up before concerts and wind down with afterwards.
"A lot of the gospel songs are very, very special to me because they were songs that were so close to him," she says.
Ms Presley says the new album is an attempt to keep Elvis relevant to modern music lovers.
Ad. Article continues below.
"Years ago, you didn't mess with an artist's music. You didn't touch it. You left it alone. But now DJs are blending music, blending artists, blending songs. We have to keep Elvis current."
Listen to the first track from the new album and share your thoughts – will you be buying this new Elvis album?
Which Elvis song would you most like to hear combined with classical music?