Princess Mary's crusade for the kids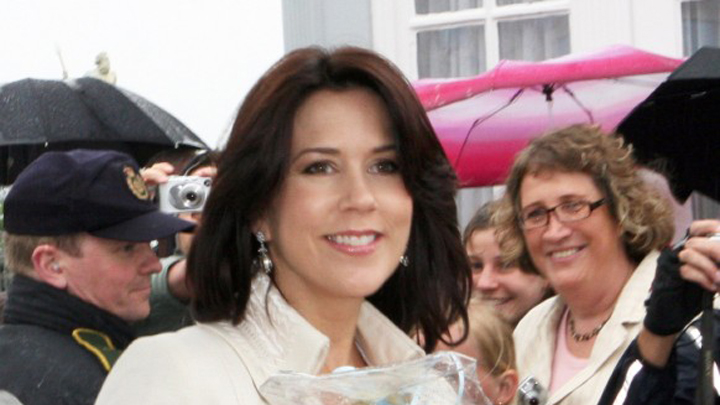 Just as we here in Australia are tackling one of society's darkest and most prevalent social issues, our Princess Mary is joining the fight by taking the message to school children.
She is back at work after the summer break, refreshed, motivated and as gorgeous as ever as she visited a school in Copenhagen this week.
Crown Princess Mary participated in the event "Loving Action" with the Mary Foundation in Copenhagen pic.twitter.com/CKHTmubvRh

— Royaltyspeaking (@Royal_talk) August 25, 2015
Mary received a warm welcome at the school. She was there as part of her Loving Measure program, a domestic violence initiative that gives young people the tools to prevent violent relationships. The initiative was launched by her charity The Mary Foundation back in 2010.
Ad. Article continues below.
The mission of the program is to address violence in relationships at all levels:
"Violence is never acceptable – and can never be justified. And yet thousands of families live with the big, dark secret that domestic violence is. It can be difficult for people on the outside to understand why women stay in a violent relationship, but these women are often tied to their partners for many different reasons – such as the children, financial security, fear, or love. At The Mary Foundation, we focus on the violence and aim to give the many vulnerable women and children a voice and support them in taking their first difficult steps toward a life without violence."
Ad. Article continues below.
Crown Princess Mary's passionate plea to end domestic-violence http://t.co/71MgdsYdao pic.twitter.com/Ki2QyHfswp

— Woman's Day magazine (@WomansDayAus) August 25, 2015
The Loving Measure initiative was launched after research found that in every primary school class in Denmark two students will end up in a violent relationship before the age of 24.
The Mary Foundation would like to change these findings and they have now developed teaching materials that will focus on the different types of dating violence that exist.
Crown Princess Mary, with the Mary Foundation, launched a new campaign called Kærligt Talt (A Lovingly Talk) today. pic.twitter.com/JijHRmhmsz

— european royals (@european_royals) August 25, 2015
Ad. Article continues below.
The foundation believes students should be equipped to build healthy relationships and prevent violence. It aims to help develop students' abilities to handle difficult emotions and teach them how to create secure relationships.
What do you think of Princess Mary's efforts to combat domestic violence?