Princess Mary gives favourite dress another spin in stunning new portraits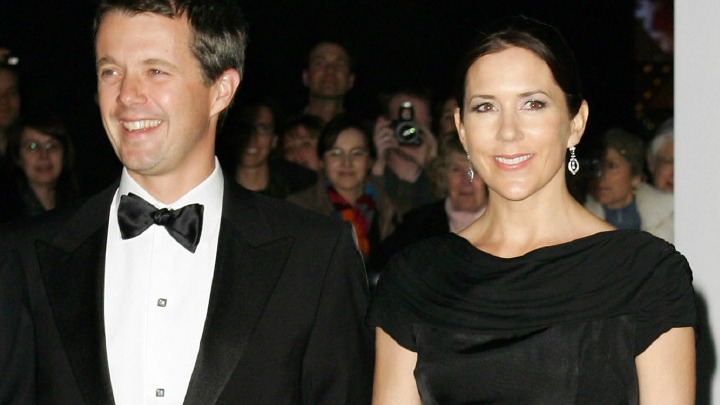 The princess we all love has done it again, using an old dress for a royal photo shoot but making it look fresh with some new accessories and a different hairstyle.
In a fashion lesson for us all, Crown Princess Mary re-styled an outfit she wore for a New Year's Eve banquet in 2014, showing she has no royal airs and graces and is still very much in touch with her Aussie commoner roots and thrifty side.
While she wore the same burgundy velvet gown and ruby and diamond tiara both times, she changed the look by wearing the Danish order of the Elephant differently each time. The first time she wore it on a chain-link collar, which is the traditional way, and the second time attached to a blue sash crossing her shoulder from left shoulder to right hip. She used the chocker she wore around her neck the first time as a belt second time around.
The Daily Mail reports both times she looked stunning, which is hardly surprising, as the elegant princess carries herself regally and makes anything she wears look good. Even dressing in green combat camouflage last week for a military exercise she looked like she'd stepped straight out of a magazine photo shoot.
However, the princess has also found time to tackle some more serious issues than fashion, addressing the United Nations about gender equality overnight.
Ad. Article continues below.
It seems the elegant princess cannot put a foot wrong, whether it's dressing for a formal occasion or standing up for gender equality. Wouldn't it be lovely if more of us had that same knack!
What do you think of her latest look? Have you ever made an old dress or outfit look new again with accessories?
Princess Mary recycles two-year-old gown for new portrait http://t.co/isP6TVpJmJ pic.twitter.com/MA47LbVU2T

— Daily Mail Online (@MailOnline) September 29, 2015
HRH Crown Princess Mary: gender equality & SRHR are absolutely fundamental for sustainable development. #WD2016 #UNGA pic.twitter.com/xWJ1xFKU6u — UN Women (@UN_Women) September 29, 2015
Ad. Article continues below.
New official photos of Crown Prince Frederik and Crown Princess Mary. pic.twitter.com/ph6eSMC8qH

— Scandinavian Royals. (@crownprincely) September 25, 2015