Princess Mary and Prince Frederik get cosy at the Olympics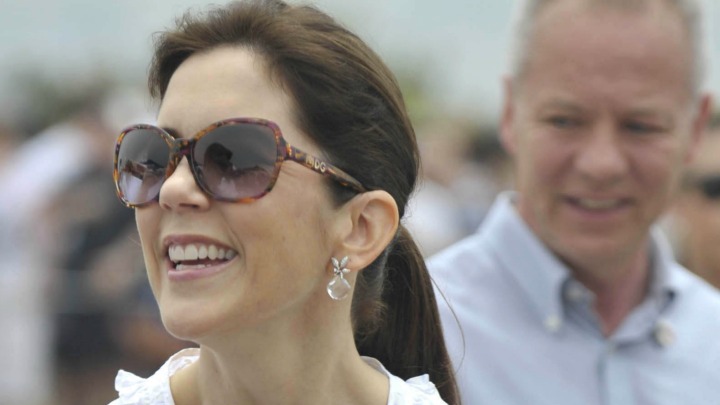 It's hard to believe it's been 16 years since Australia's very own Mary Donaldson met her future husband Prince Frederik at a bar in Sydney during the 2000 Olympics.
The royal couple are celebrating the anniversary of their first date while they're in Rio and looked more in love than ever as they cheered on the Danish and Australian teams at the Opening Ceremony yesterday.
The royal couple are huge fans of the Games and have attended every winter and summer Olympics together (except the 2002 Salt Lake City games) ever since meeting.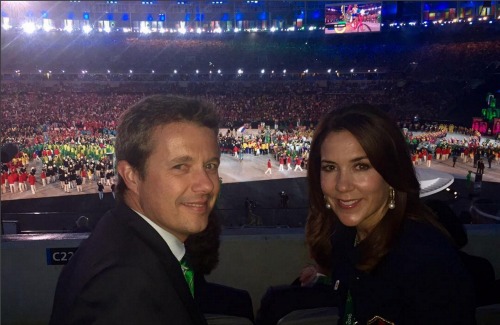 The Danish Royal Family shared a picture of them on their Instagram page, showing them happy and smiling as they cheered on their home teams.
Ad. Article continues below.
They arrived in Rio a few days ago to participate in the 129th International Olympic Committee session and take in the colourful sights and sounds of the city.
Ad. Article continues below.
Prince Frederik recently said he once had Olympic dreams of his own, training as a diver in his youth and debating a try-out for Denmark's Olympic sailing team in 1996.
"If I dropped out of everything else I was doing, yes, if I had spent four years training for it, then I could have done it," he said.
Ad. Article continues below.
"Instead I plunged into a different life so no, I don't regret that."
It's not known how long the royal couple will be in Rio, but with a spirit for adventure and a love of sport, they're likely to be front row cheering on the Aussie and Danish teams for as long as they can.
Are you a fan of the Danish royal couple? Do you remember watching their wedding on TV back in 2004?