Princess Leia is back and she's doing better than ever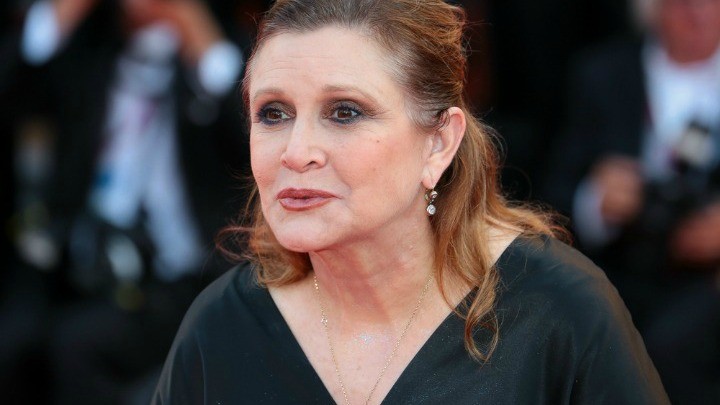 The iconic actress Carrie Fisher has two reasons to celebrate this week. Not did she turn 59 but she is reprising the role of Princess Leia for the latest Star Wars movie.
It seems only the other day, but was in fact way back in 1977, that Carrie played the rebel princess in the first Star Wars movie.
The role shot her to fame and she went on to play Princess Leia in the sequels and act in more than 80 other films, including When Harry Met Sally.
But it is for her part as Princess Leia that she will always be remembered. Who can forget that hairstyle or the gold bikini she wore?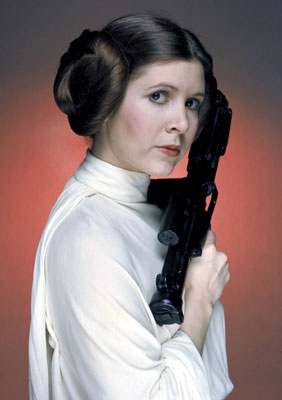 Ad. Article continues below.
In episide seven, Star Wars: The Force Awakens, which will be released in December, Fisher plays an older Princess Leia, and leaked photos show her in a simple grey shirt and trousers and a black vest.
She looks slim and fit and media reports made no secret of that fact that she dieted hard to play the older Princess Leia.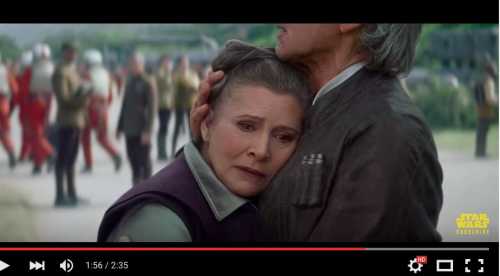 While she is being very guarded about what details she reveals in interviews, she says one change from the original is that Princess Leia will have a less British accent.
Ad. Article continues below.
Her acting ability and choice of career is no surprise to those who know who her mother is, legendary Hollywood actor Debbie Reynolds, known for her roles in classic movies back in the 1950s like Singin' in the Rain.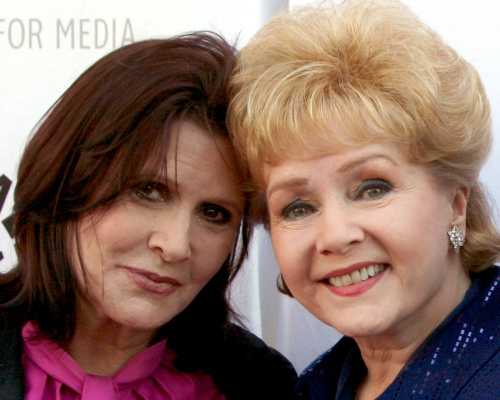 Her own daughter, Billy Lourd, is following in her footsteps, starring in the hit television show Scream Queens.
Interestingly, Carrie won the role of Princess Leia over scores of other well-known Hollywood actresses who auditioned for the part, including Meryl Streep, Anjelica Huston, Glenn Close, Jessica Lange and Farrah Fawcett.
While the actor appears to be fit and healthy and enjoying life to the full at 59, life has not been without its ups and downs.
Ad. Article continues below.
A renowned novelist and scriptwriter, Carrie has had to battle a cocaine addiction and a bipolar disorder, both issues she has openly talked about.
Carrie Fisher shows you can turn your life around and start again in your later years – what advice do you have for her as she approaches 60?