Princess Beatrice leaves the Royal family 'shocked and saddened'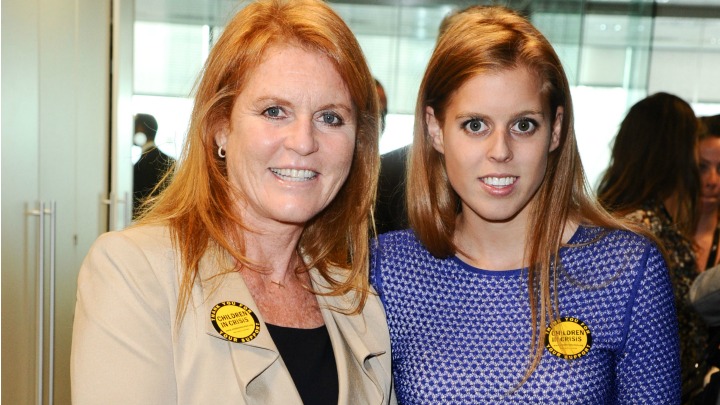 In a move that has left her parents, sister and extended royal family devastated, Princess Beatrice has ended her 10-year relationship with Dave Clarke.
Beatrice and Dave had been together since the princess was 17 years old and Dave was already considered a part of the family by many of the royals.
He is said to be extremely close with Beatrice's mother Sarah Ferguson, who is upset the relationship has ended.
Ad. Article continues below.
A source told The Mail on Sunday: "After ten years together, Beatrice and Dave had to wonder why they were not married.
"They talked it through and decided to take time apart to reflect on the future. They remain friends and the decision to break up was mutual."
Sarah, the Duchess of York, feels as though she has lost a son.
"Sarah considers Dave to be part of the family. She is very sad it didn't work out. They have been together longer than many marriages last."
Ad. Article continues below.
Beatrice has been living in America with Dave, following him from both sides of the country as he pursued his career.
There was talk the two would get engaged, with many expecting Dave to propose after Princess Charlotte was born.
After Charlotte's birth, Beatrice was pushed down the royal queue making her seventh in line for the throne, which means Dave would not have to ask the Queen for permission to propose.
"Beatrice has become a lot more assertive and confident recently. She gave Dave an ultimatum, but it backfired because he did not ask her to marry him. They both agreed that with no marriage in their future, it was time to go separate ways.
Ad. Article continues below.
"They had a very co-dependent relationship, so they haven't yet managed to completely cut off contact. They speak occasionally and they sometimes refer to the split as 'a break'. But it has been over for a month now and there doesn't seem to be any reconciliation on the cards."
While Beatrice tries to move on her mother is reportedly still hoping to stay in touch with Dave.
Any parent who has seen their child go through a break up with someone they care about knows how conflicting it can be trying to support your child, but also be there for someone who has become 'part of the family'.
It can be a tricky thing to balance and while some say they always make an effort to keep in touch with their child's ex-partner, others say it's best for everyone involved to make a clean break.
Has your child ever broken up with someone you considered part of the family? How would you handle this situation?