Princes tell of heartbreak over their final conversation with Diana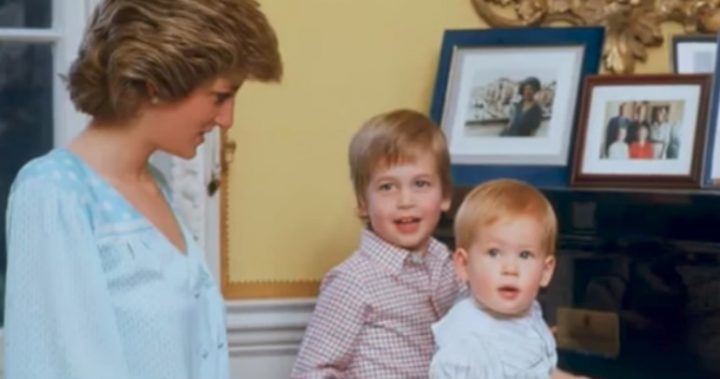 They may have every monetary and social privilege possible, but it's impossible not to feel for Princes William and Harry when they speak of their last conversation with their mother.
The young royals have revealed their pain over that last phone call, made just hours before Princess Diana was killed in a car accident in Paris, where she was staying at the time with her then-boyfriend Dodi Al Fayed.
Their memories, which they have spoken about publicly for the first time, will feature in a moving ITV documentary Diana, Our Mother: Her Life and Legacy, which has been made to mark the 20th anniversary of Diana's death on August 31, 1997.
The 90-minute documentary is due to air on Monday night in the UK and will be aired on Channel 7's Sunday Night on July 30 at 7pm.
William and Harry remember that they were at Balmoral, the Royal Family's home in Scotland, that August summer's day when they were called away from playing with their cousins to the phone to talk to their mother. 
Ad. Article continues below.
"I can't necessarily remember what I said but all I do remember is regretting for the rest of my life how short the phone call was," Prince Harry, who was 12 at the time, says in the documentary. "If I'd known that that was the last time I was going to speak to my mother, the things I would have said to her.
"Looking back at it now , it's incredibly hard. I have to deal with that for the rest of my life, not knowing that it was the last time I'd speak to my mum, how differently that conversation would have panned out if I'd had even the slightest inkling that her life was going to be taken that night."
Price William remembers that his own thoughts at the age of 15 were similar to Prince Harry's, recalling that the brothers were interrupted while "having a very good time" with their cousins.
"Harry and I were in a desperate rush to say 'goodbye, see you later, can I go off?'," he says. "If I'd known what was going to happen I wouldn't have been quite so blasé about it. That phone call sticks in my mind quite heavily."
Ad. Article continues below.
Unlike his brother, however, William said that he did remember what Diana said to him during the conversation, although those words aren't recorded by the documentary.
Chris Ship, ITV's royal editor, writes that the brothers had told him they hadn't spoken of their mother in this way prior to the documentary's filming, and would not do so again.
The documentary includes interviews with Princess Diana's brother, friends, staff such as her personal stylist Anna Harvey, and celebrities including Elton John.
Have you ever regretted a conversation in this way? How did you come to terms with it?