Prince William comforts young boy who lost his mother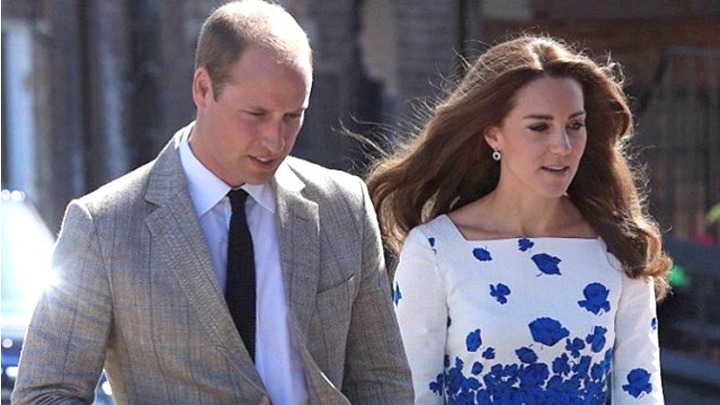 The Duke and Duchess of Cambridge have made an emotional visit to a hospice in England, with William taking the time to comfort a young boy who recently lost his mother.
Prince William was chatting to 14-year-old Ben who told him how much he missed his mother who only passed a year ago.
Proving he has all the caring qualities how own mother possessed, William reached out rested his hand on Ben's shoulder, telling him: "Time makes it easier".
"I know how you feel. I still miss my mother every day – and it's 20 years after she died," he said.
William promised Ben that they would stay in touch and keep talking as "men are not great sharers".
Ad. Article continues below.
Kate also showed her her, stopping to hug a six-year-old boy who brother passed away two years ago.
The young boy reached out for Kate has she came towards him and she immediately knelt down and scooped him up, saying: "I love cuddles."
While it was an emotional day, there was also plenty of fun happening as well, with both William and Kate chatting and laughing with patients and their families and even trying some baked goods in the kitchen.
Ad. Article continues below.
The pair officially opened the company's Centre of Excellence, with William trying but hilariously failing to show of his business knowledge.
"Is it just hammering the hell out of a product?" he asked a graduate.
Kate was seen rolling her eyes and chuckling at his comment, while the graduate said: "That's one way of putting it!"
William laughed and replied: "Excuse my lack of engineering knowledge…."
Ad. Article continues below.
When they stopped by the kitchen, Kate said she loved to bake with her kids, but George makes a bit of a mess.
"So what are you making, this smells seriously good," asked Kate, "what are you putting in? Is this just chocolate? Golden syrup? Good."
"When I try to do this with George at home, chocolate and the golden syrup goes everywhere. He makes so much mess. It's chaos!"
Ad. Article continues below.
The royal couple said they had a wonderful day and everyone at the hospice repeatedly said they couldn't believe how "normal" they were.
"They were so funny and relaxed and they really made a difference in the kids' days. They all absolutely loved them!"
Do you think it's nice to hear William opening up about his mother? What do you think of the royal couple?