Prince Philip reveals why he doesn't trust doctors and avoids hospitals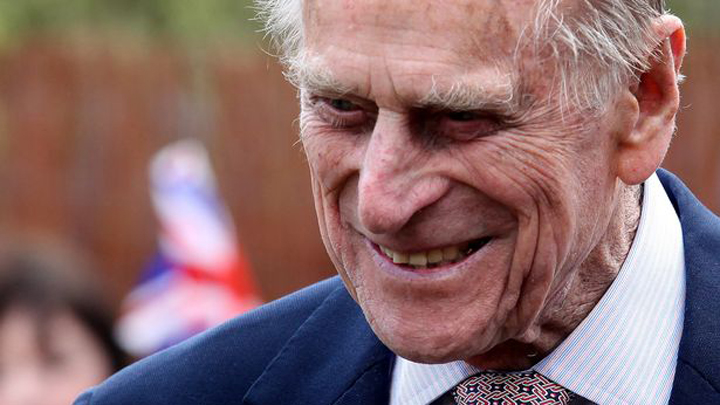 At 94, it's fair to say that Prince Philip has had his fair share of doctors' visits. While he is as fit as a fiddle approaching 100 years old, the Duke of Edinburgh has revealed that he doesn't like doctors.
He's been known for putting his foot in it before, and having a razor sharp wit, and in fine form Philip shared his dismay for medical professionals whilst speaking to a medical student in Germany,
He told Bastian Rosner that he "wouldn't see any doctors at all" given the choice, reports the Daily Mail. "They all give you different opinions".
When Mr Rosner told the Duke he was studying medicine at the nearby Charite University Hospital, Philip asked him "Do you plan to treat patients after you have qualified?"
He would be and this gave the Prince the green light to share his amusing thoughts on clinicians.
Ad. Article continues below.
Mr Rosner said afterwards that he thought it was hilarious. "He clearly doesn't trust doctors but he looks well on it. I thought he appeared remarkable for a man of his age".
And in an interesting tidbit, Mr Rosner said he was there with his boyfriend, and Prince Philip didn't bat an eyelid.
Also, at a garden party the night before, Philip admitted to an onlooker, "I'm sorry I've forgotten your name, I forget everyone's name nowadays". He was also sporting a hearing aid, but looking spritely and happy.
Prince Philip and the Queen are on a royal visit to Germany, where they also saw the site of the Bergen-Belsen concentration camp. Her Majesty was evacuated to Windsor Castle during WWII, however this was her first visit to the Nazi camp.
During the visit, the Queen met with some of the Jewish survivors of the camp as well as men from the British VIII Corps.
Tell us, do you agree with Prince Philip? Do you trust doctors?