Prince Harry wows the crowd in his role as.... a gardener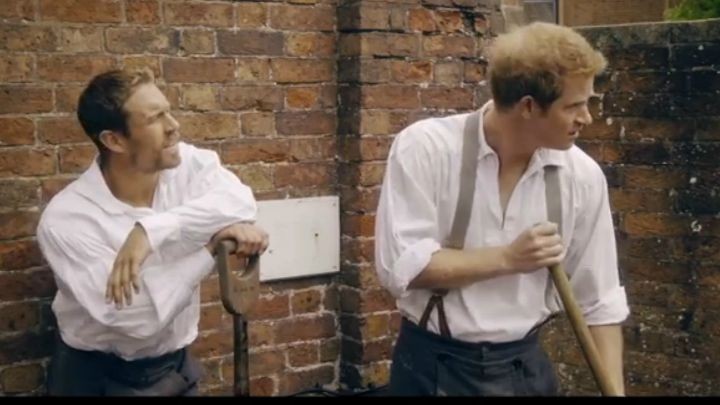 The enormous crowd at last night's Rugby World Cup opener raised the roof when they spotted their favourite royal in his shirt sleeves, digging into the dirt.
Prince Harry made a guest appearance in a short video, which you can watch below, depicting the evolution of the game. He was seen side-by-side with former England captain Jonny Wilkinson and given a classic line that rugby fans adored.
(If you are having trouble viewing the video, click here)
The prince then made a short speech, sounding adorably nervous, about his love for the game and past moments of glory in the World Cup series.
Ad. Article continues below.
"This evening marks the beginning of a celebration of rugby which I hope will inspire current players, those new to the game and future generations," said Harry.
"There will be moments in this World Cup which will live with us for the rest of our lives. Who could forget 1995 and President Mandela handing The Webb Ellis Cup to Francois Pienaar, or that Drop kick in 2003?"
He was applauded warmly by the crowd, which included his brother and sister-in-law, the Duke and Duchess of Cornwall, who were looking very cosy and happy together as the game began.
Ad. Article continues below.
What do you make of Harry's cameo appearance in the film? Are you a rugby fan? If not, what's your code? 
http://www.upworthy.com/a-billionaire-math-genius-uses-his-own-money-to-give-hundreds-of-teachers-a-15000-a-year-raise?c=upw1&u=cfca8e2ea63f3bf4403bb7753376ecb78b41475c