Play with me: big dog pesters a tiny kitten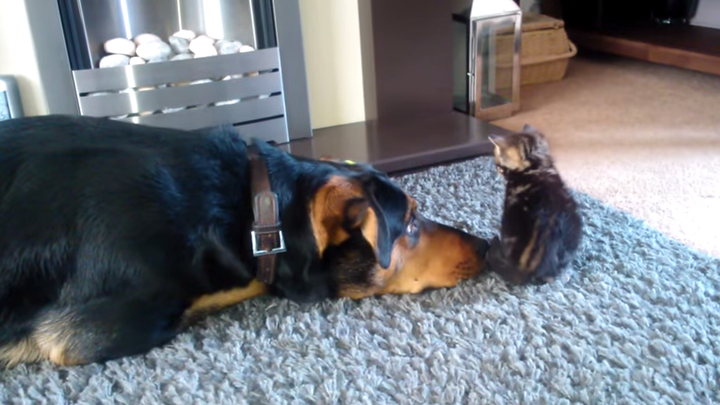 Awww, this little kitten has no idea this big dog wants some attention!
Ad. Article continues below.
In the video below, a tiny kitten sits oblivious to the huge dog that keeps trying to get her to play with him!
Have a bit of a giggle this afternoon by watching this video and tell us, what does your pet do to get attention?