Pierce Brosnan forced to apologise for his 'disgusting' ad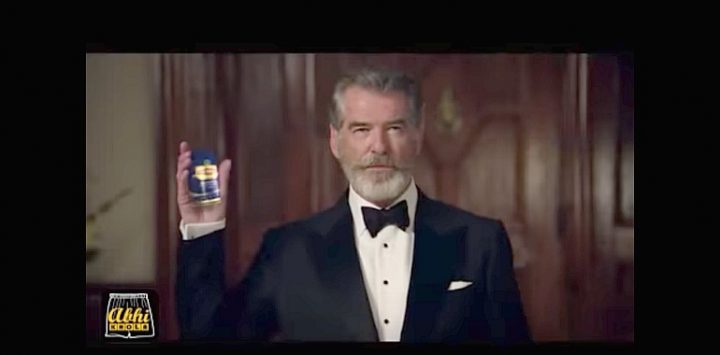 Pierce Brosnan has made a name for himself as one of the top actors in Hollywood, but the former James Bond star has been forced to issue an apology after his latest on-screen work caused outrage around the world.
Pierce recently appeared in an ad for a chewing product in India, but was shocked to later find out similar products had been linked to cancer.
In the ad, Pierce is seen holding a tub of pan masala for a brand called Pan Bahar, turning to the screen and saying: "Class never goes out of style."
It was only after the ad was released and the backlash started that Pierce realised something was wrong.
You might have seen men chewing this type of red tobacco before and spitting it out onto the street. It's popular in India and many other Asian countries too.
Ad. Article continues below.
Now, Pierce says he was "deceived" into appearing in the ad and had no idea about the cancer links.
"I would never have entered into an agreement to promote a product in India that is dangerous to one's health," he told People magazine.
"Having endured, in my own personal life, the loss of my first wife and daughter as well as numerous friends to cancer, I am fully committed to supporting women's healthcare and research programs that improve human health and alleviate suffering."
While the product Pierce was promoting doesn't contain any tobacco, it didn't stop people from accusing him of "promoting cancer".
Pierce says he has ask the company, Ashok and Co, to remove the ad and his image.
Do you think Pierce should have been more careful for agreeing to do the ad? Or was he tricked into this?