Philip Seymour Hoffman's last film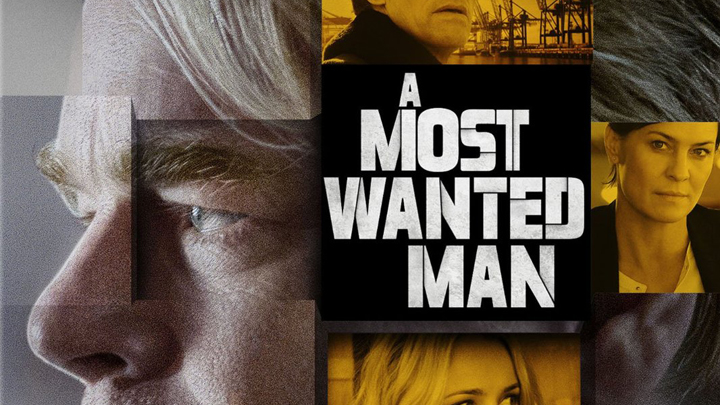 This spy thriller, based on a John Le Carre book, is the last film starring Philip Seymour Hoffman, made just before his death last year.
Set entirely in Hamburg, where Mohammed Atta planned the September 11 attacks while remaining totally under the radar of the best intelligence operatives, we are told in the film's opening titles that this intelligence failure continues to have ramifications.
Hoffman plays the part of an unkempt, whisky drinking, chain-smoking German intelligence operative Gunther Bachmann. We learn that Bachmann is investigating a prominent academic and philanthropist Dr Faisal Abdullah, who is suspected of possibly channelling some of his charitable donations to Islamic terrorists.
Our story opens with German intelligence becoming aware that a half-Chechen, half-Russian immigrant Issa Karpov (Grigoriy Dobrygin) has furtively arrived in Hamburg's Islamic community and is laying claim to his late father's fortune – which is "Russian Mafia" generated. Both German and US agencies take a close interest in Karpov and want him arrested immediately. Is he an innocent or is he planning an atrocity? Bachmann prefers to use him as bait in his pursuit of Abdullah.
When Issa Karpov is befriended and sheltered by a Turkish woman (Leyla) and her son, it comes to light that he was tortured in Russian and Turkish prisons. We don't find out why he was in these prisons – one of a number of frustrating themes in this deeply involved film. We ask ourselves whether his treatment at the hands of his jailers provides the motivation to fund Islamic terrorism.
Ad. Article continues below.
That seems to be where the film is heading at this point.
Leyla arranges for Issa to meet Annabel (Rachel McAdams – "Midnight in Paris", "Time Traveller's Wife") a human rights lawyer who assists Issa to process his asylum application and claim the inheritance left by his Russian-Mafia father. Issa doesn't want the money for himself – he wants it to "do good".
Bachmann introduces him to Dr Abdullah. Negotiations take place between Annabel and Tommy Brue (Willem Dafoe – "The Grand Budapest Hotel") whose bank the inheritance is deposited in. Now the money is in play – but so too is the CIA – whose high-ranking representative in Germany, the cold-blooded Martha Sullivan
Robin Wright (very similar persona to Claire Underwood in House of Cards) is an authoritative, behind-the-scenes presence, with whom Bachmann at times is forced into an unsavoury partnership.
Can he trust her? Does she trust him? The answers to these questions we wait for. In the end we get them – and in no uncertain terms!
Ad. Article continues below.
There's nothing flashy or showy about this movie – it's grim and dark. I think unsavoury characters and intelligence operatives do behave pretty much as they are depicted in this movie – and maybe that is its great strength.
Overall a "thinking person's" spy movie – very much in the character of Le Carre. If you are looking for James Bond or Clint Eastwood you won't find them here. The setting is realistic and the moods have been well captured by both camera and direction. Incidentally, the director Anton Corbijn, is mainly a photographer and a music video director – so this feature film is really a "feather in his cap".
The film is a rock solid obituary for Hoffmann. I found myself constantly thinking throughout the film that the character of Bachmann, a sad, disturbed, troubled, lonely man, was maybe a mirror of Hoffman himself? I kept reminding myself that this was his last film – and that he died so soon after.
Certainly worth a look.
ROK'S RATING: 3 1/2 glasses bubbly