Peter Stefanovic opens up about his life as a war reporter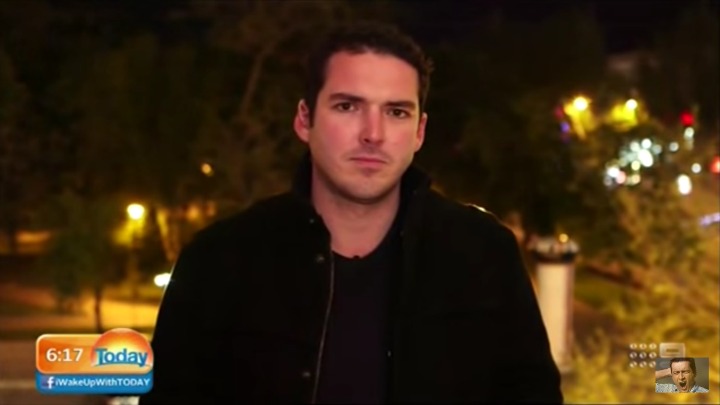 Channel 9 reporter Peter Stefanovic has opened up about his life as a foreign correspondent and has shared in harrowing detail just how confronting his job was at times.
Peter worked as Nine's overseas reporter for seven years and covered everything from wars in the Middle East to the London Olympics.
Now, Peter as written a book about his life on the road and it seems he didn't hold back on anything, talking freely about the horrors he saw on the streets of Gaza and the downing of MH17 in Ukraine.
Peter says he was working in Gaza when news broke that Malaysian Airlines flight MH17 had gone missing.
Knowing there was more to the story, he says he and his cameraman started packing their bags to head to the airport, but had to stop when Israel suddenly announced it was invading Gaza.
Ad. Article continues below.
With the borders closed, Peter said he stayed to report on the war and what turned out to be one of the most difficult days of his life.
Speaking about that day, Peter wrote, "what was to come was, quite simply, the most confronting and disturbing day of my life," in his new book Hack in a Flak Jacket.
He described seeing the injured and their mourning families.
"But it was a day of extraordinary circumstance," he said.
"There was hardly any more room inside the morgue, so bodies were left in the open. Piles of dead children lay on the bloodstained floor."
Ad. Article continues below.
Later, after working for days with almost no sleep, he said he was doing a live cross with Channel 9 on his balcony when he thought he saw a missile heading towards him.
"I fell to the ground and raised my voice as if to say Look out!" he said.
"Nothing happened.
"Luke [his cameraman] looked at me and laughed. The missile I'd seen was a white bird flapping its wings as it gracefully flew through the air from the ocean to the hotel.
"I shook my head. I was going bonkers."
Would you read Peter's book? Are you a fan of the young Stefanovic?
Hack in a Flak Jacket is published by Hachette.