Paul Potts performs operatic cover of an Eagles classic on Aussie TV!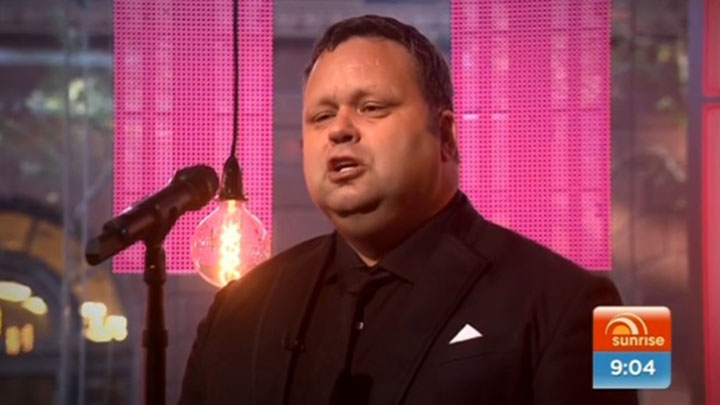 Do you remember when a phone salesman from Kingswood, Gloucestershire in the UK became a viral sensation when he shocked judges and the entire world at his audition for Britain's Got Talent? Well, earlier this morning he gave a performance on Sunrise that has left everyone talking!
Ad. Article continues below.
He covered one of the Eagles' classics in an incredibly impressive way – using his unbelievable opera talents.
People have taken to social media pouring compliments to the singer. A couple are below…
"I'm not an Opera fan but that was amazing"
"I didn't think anyone could do the Eagles better than they could but this comes bloody close!"
The life of Paul Potts has been turned into a movie, released in 2013, called "One Chance" showing just how incredible his story really is.
So take a look at his performance below and tell us, what do you think? Are you as impressed as everyone else?