Paul McCartney talks candidly about his former bandmate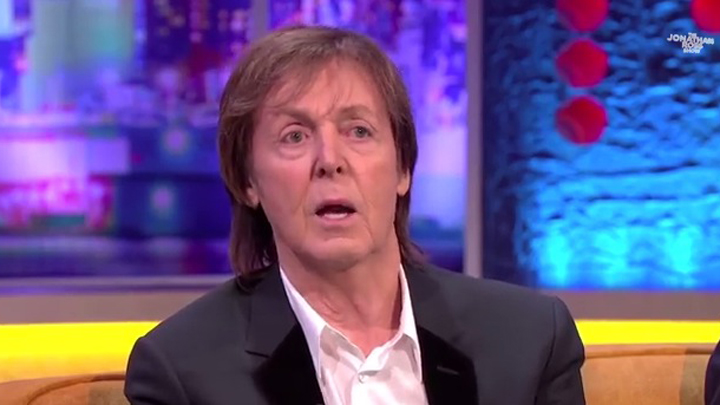 Today in 1980, the world was shocked to learn of the murder of John Lennon. The former Beatles musician was shot dead on December 8, 1980 in New York.
Ad. Article continues below.
The band was already broken up but the loss upset his former bandmates and close friends, particularly Paul McCartney. Paul was a guest on The Jonathan Ross Show and he spoke candidly about his friend's untimely death – one of the first times he has opened up.
He held back tears as he remembered his friendship and that he had patched up issues before John died. He also said that he was shocked to learn of the abrupt incident, saying "I was at home and I got a phone call. It was early in the morning, I was in the country and I just got a phone call and it was…just so horrific, you couldn't take it in and I couldn't take it in and I…couldn't think that he was gone".
Sir Paul also remarked that Mark Chapman, John's killer, was 'the jerk of all jerks' and that he had no real motivation for his actions.
Watch the video of Paul speak to Jonathan below and tell us, what did you love about John Lennon and The Beatles?