Paul McCartney plays Beatles song never heard live before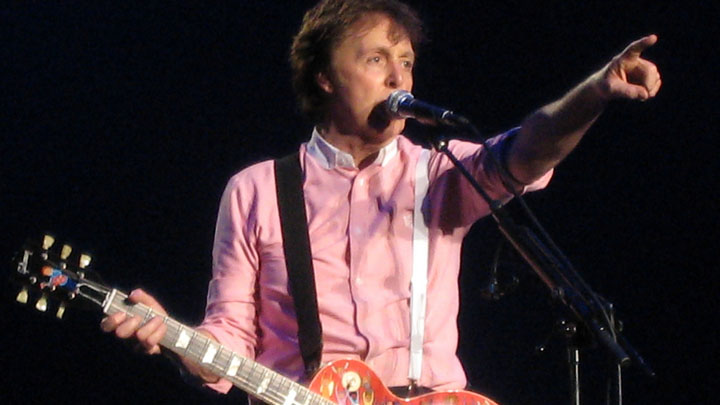 This week, for the first time since 1966, Paul McCartney played in the famous venue, Nippon Budokan. On his Japanese tour, he performed a Beatles song never played live before: Help!'s "Another Girl".
The rapturous audience listened as the musician played the surprise song off the Fab Four-heavy setlist, and during the night also played "Can't Buy Me Love" onstage for the first time since 2009.
Speaking of the gig, McCartney said, "It was sensational and quite emotional remembering the first time and then experiencing this fantastic audience tonight.
"It was thrilling for us and we think it was probably the best show we did in Japan and it was great to be doing the Budokan 49 years later. It was crazy. We loved it", he told NME. 
Over 500 fans swarmed the Beatles singer at Osaka airport as he touched down ahead of his five-date tour of Japan, reports Rolling Stone.
Ad. Article continues below.
Sir Paul has been in the spotlight more and more of late, recently inducting former bandmate Ringo Starr into the Rock and Roll Hall of Fame, singing Starr's praises, "As all the other drummers say, he just is something so special.
"When he's playing behind you, you see these other bands, they're looking around at the drummer, like, 'Is he going to speed up? Is he going to slow down?' You don't have to look with Ringo".
He also has scored a top 10 single this year with FourFiveSeconds, featuring Rihanna and Kanye West. The talented singer and guitarist is on his way back to America to tour and then headline a number of music festivals.
Have a listen to Paul McCartney sing 'Another Girl', live in Budokan. Tell us below, what do you think of his performance? Is he as good as he was in the 60s and 70s? What is your favourite McCartney song?