Paul McCartney opens up with cheeky, heartwarming words about John Lennon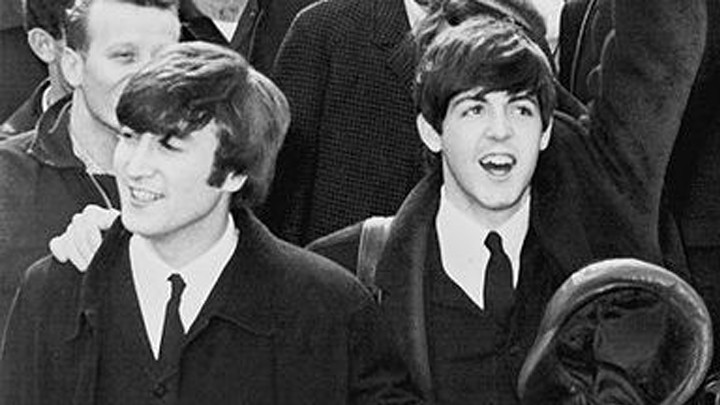 At one point they were the best of friends; even soulmates. A decade later, they were bitter rivals – or so many would have you believe.
But if Paul's latest words about his dearly departed friend are anything to go by, the decades-spanning competition between them may have actually been a wonderful thing for both former Beatles. In fact, he believes it was "very necessary".
MOJO magazine recently printed some fascinating excerpt from the new book Conversations with McCartney, in which the 73-year-old rock legend shed a whole new light on their complicated relationship.
Just as their friendship created amazing collaborations, their rivalry may have inspired each man to individual greatness.
McCartney believes that his 1980 single Coming Up inspired Lennon to break his five year "lost weekend" hiatus and record his acclaied Double Fantasy album with Yoko.
Ad. Article continues below.
"Apparently John heard it when he was in New York… I saw a John documentary and somebody was saying, 'I brought this record of Paul's to John and played it for him.' John went, 'Oh f***in' hell, the bastard's done something good! I've gotta work!'"
"I love the idea of forcing him up off his arse."
"I like that, because we were always doing that with each other. People sometimes see it as an arch rivalry. It wasn't. It was a friendly competition that was actually very necessary."
The Beatles as a whole are no strangers to the idea of healthy competition. Their friendly rivalry with The Beach Boys inspired both bands to release some of their greatest albums.
The Beach Boys' Pet Sounds was a direct response to The Beatles' Rubber Soul. This, in turn, forced the Fab Four to up their game with Sgt. Pepper.
While the Lennon/McCartney feud had some undeniably nasty and personal moments, it's touching to realise great things could still come of it – and they may well have considered one another friends to the end.
What do you think about McCartney's words? Did the rivalry really bring out the best in these two former Beatles? And which of the two do you prefer as a songwriter?