Ozzy Osbourne's mistress suing his daughter Kelly for shaming her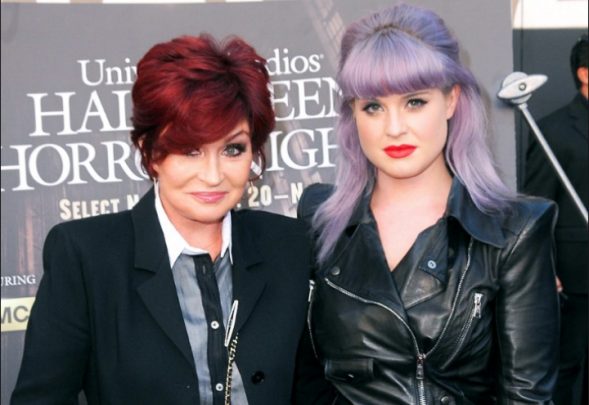 Last May, fans were rocked with the news that Ozzy Osbourne had been keeping another woman on the side while still married to Sharon. Upon discovering the heartbreaking news, Ozzy's daughter Kelly unleashed on his mistress in social media, punishing her for what she did to her parents' relationship.
And now, Michelle Pugh's life has changed dramatically in the short few months since her affair with Ozzy Osbourne was blown open.
Ozzy and wife of 33-years, Sharon Osbourne, split after the revelation, but were "back on track," by July. Despite the reconciliation, Pugh says the attacks against her haven't stopped – she's been chased by cars and followed to work by tabloid reporters. "People falling in love with each other and staying married to someone else and having romantic relationships: It's an age old story," she contends. "But for some reason here we are in 2016, and they are running this 1600s Scarlet Letter novel."
She believes that she has become a target for scrutiny and bullying – mainly at the hands of the rocker's wife and children, one of whom she's now suing.
"I am not asking for anyone's approval, but the difference between someone's disapproval, and shaming and harassing publicly, that's verbal abuse," Pugh tells PEOPLE in this week's issue of the response to her and Ozzy's relationship. "Everyone is entitled to their opinion, but you are not allowed to bully other people."
Ad. Article continues below.
Pugh, a celebrity hair colourist, claims she and Ozzy have been involved since 2012. Although she tells PEOPLE that Ozzy was "the greatest love of my life," the musician's rep says that Pugh "took their relationship out of context" and that the star is in therapy for sex addiction, reports People.
"He would like to apologise to the other women he has been having sexual relationships with," the rep tells PEOPLE. "Since his relationship with Ms. Pugh was exposed, Ozzy has gone into intense therapy."
Pugh also claims Ozzy's daughter Kelly Osbourne helped subject her to public backlash by tweeting out her direct phone number and accusing her of "elder abuse."
"She went on a Twitter rampage, and she started getting responses the night that she tweeted my number out," Pugh says. "Maybe four hours later, she started responding back to people. One of them wrote 'You have no idea what she did.' [She responded] 'My father is almost 70, ever hear of elder abuse?' I'm like, 'elder abuse?' We had a four year relationship."
In response, Pugh says she sent Kelly a cease and desist letter in May, but asserts that the tweet with her phone number wasn't deleted for nearly a month. She is now suing Kelly for defamation, intentional infliction of emotional distress and public disclosure of public facts, according to court documents obtained by PEOPLE.
Do you think Ozzy's mistress is confused about who caused all this?